You love your team. Now show them!
Planning a team-building activity for your company has several benefits. From recharging your team to reigniting passion in their work to adding fun to their working experience, a little retreat to re-TREAT your team will return to you significantly.
A tour we think you'll love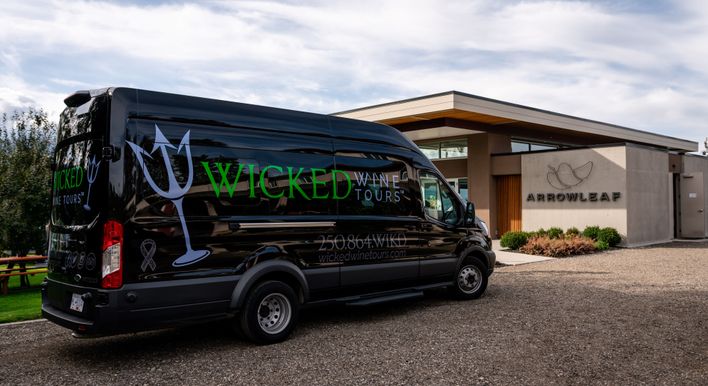 Kelowna Shuttle Service
From CA$150
View tour
And if you're planning a team-building activity in Kelowna, you're already doing something right. Whether it's the rolling vineyards, sweeping lake views, gorgeous natural scenery, or exciting food and drink establishments, you have much to work with when planning your company outing.
But that doesn't mean planning an event feels easy! The last thing you want to do is plan a lacklustre corporate retreat. And let's face it – as an employee, attending a half-planned or tedious activity sounds just as fun as attending your standard 9-5. But don't worry – our expert event-planning minds are here to help.
Here are a few tips and recommendations for the lucky (and stressed-out) person in charge of picking and planning your company team-building activity in Kelowna!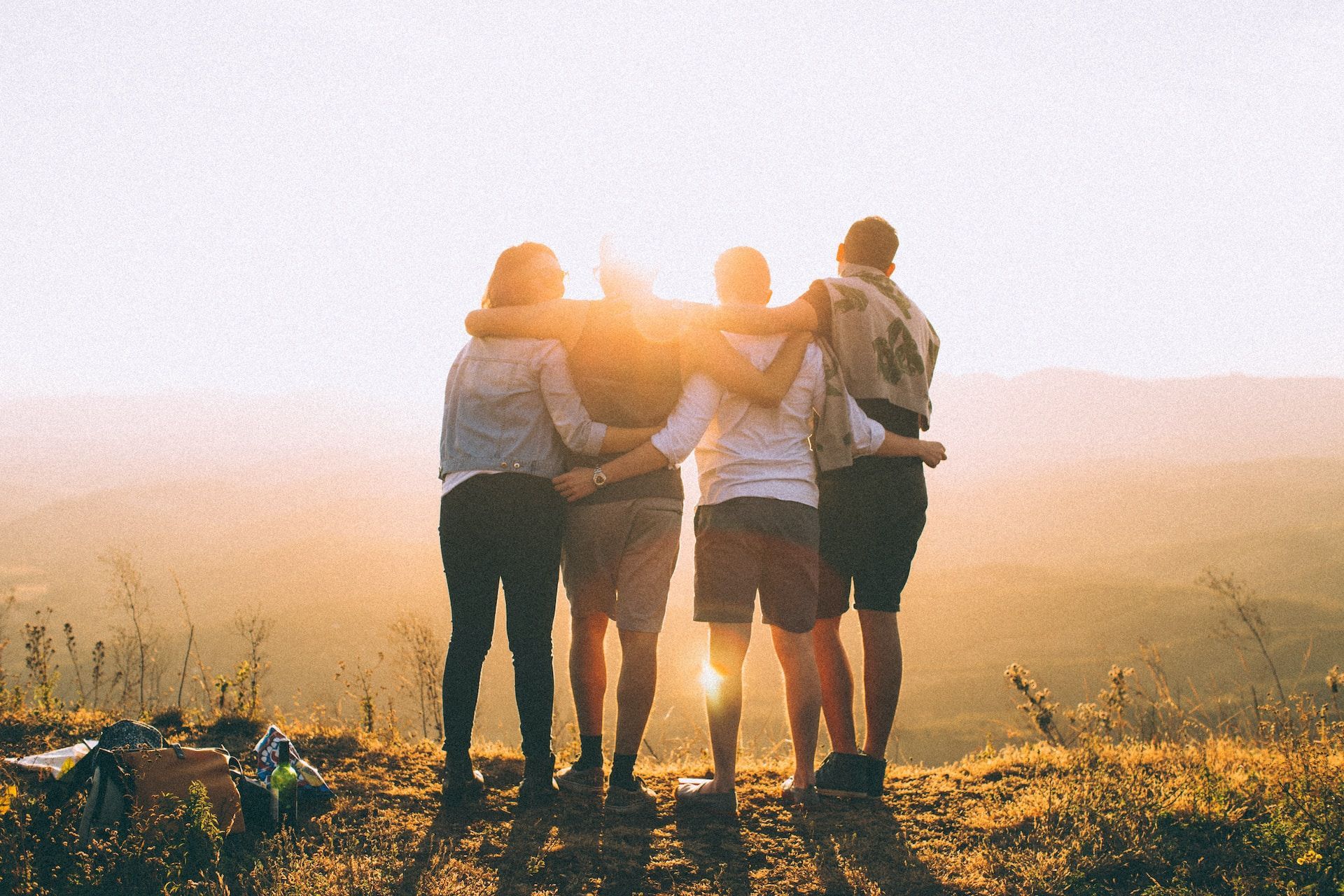 Tips for Planning a Team Building Activity and Corporate Retreat
Plan the retreat during work hours. You have your team dedicated to working for certain hours of the week – asking them to give more time may not be the best way to get employees excited about a team-bonding activity. Planning your corporate event during work hours, or at least taking the afternoon off for your evening event, is a great way to show you respect your team's time.

Choose an accessible activity. You can be more confident choosing a high-intensity activity if you have a small, intimate team with similar activity levels. But not all companies should assume they can pick an adventure sport. It's crucial to choose an activity that maximizes team involvement. Companies with diverse ages, abilities, or customs ranges should consider everyone when choosing their corporate retreat.

Choose something with an interactive concept. This is a team bonding activity, so make sure your team has a chance to bond! Plain dinner outings lead to small talk that doesn't get much done – group retreats with an extra layer of intrigue spark more connection.

Give up on a day of icebreakers. While these were once "all the rage" for team bonding, many would rather not stand in a field and attempt a human knot.

Most importantly – be generous! Your team delivers for you – it's your turn to return the favour! Choose an activity, retreat, or experience showing respect and appreciation for your employees. Treat them to something they may not be able to justify planning for themselves! Contact our team if you don't know where to start creating a custom experience that will "wow" your company. We can help you curate a fun-packed itinerary with a day's worth or even a week's worth of activities unique to Kelowna. And with planning, transportation and logistics covered by our team, all you need to do is sit back and enjoy the ride.
Plan a corporate team bonding activity your team wants to attend with these retreat ideas!
Indoor Team-Bonding Activities in Kelowna
There are several fun indoor activities if you don't want to deal with too much weather on your corporate outing. Pick one or multiple, knowing that our shuttle services can cover transportation! With no limit on group sizes, comfortable luxury transportation and the ability to pick you up straight from the office, it's the best way to get around as a large group.
Escape Rooms and Virtual Reality Games
Escape rooms are a great option if you want that "icebreaker" team-bonding activity without making your team cringe. Your team will still have to work together towards a common goal without that objective being so in your face. Enjoy a creative wonderland with diverse themes, challenges and obstacles that will be so fun your team will forget that it's the ultimate icebreaker.
Group Trivia Games
Quick – what was the name of Napoleon Bonaparte's horse*? It may not be usable knowledge, but it may save your behind in your next trivia game!
Trivia games are another sneaky way to get your company to work together! We recommend renting out a bar or restaurant to host a private trivia competition and break your team into groups to compete against each other.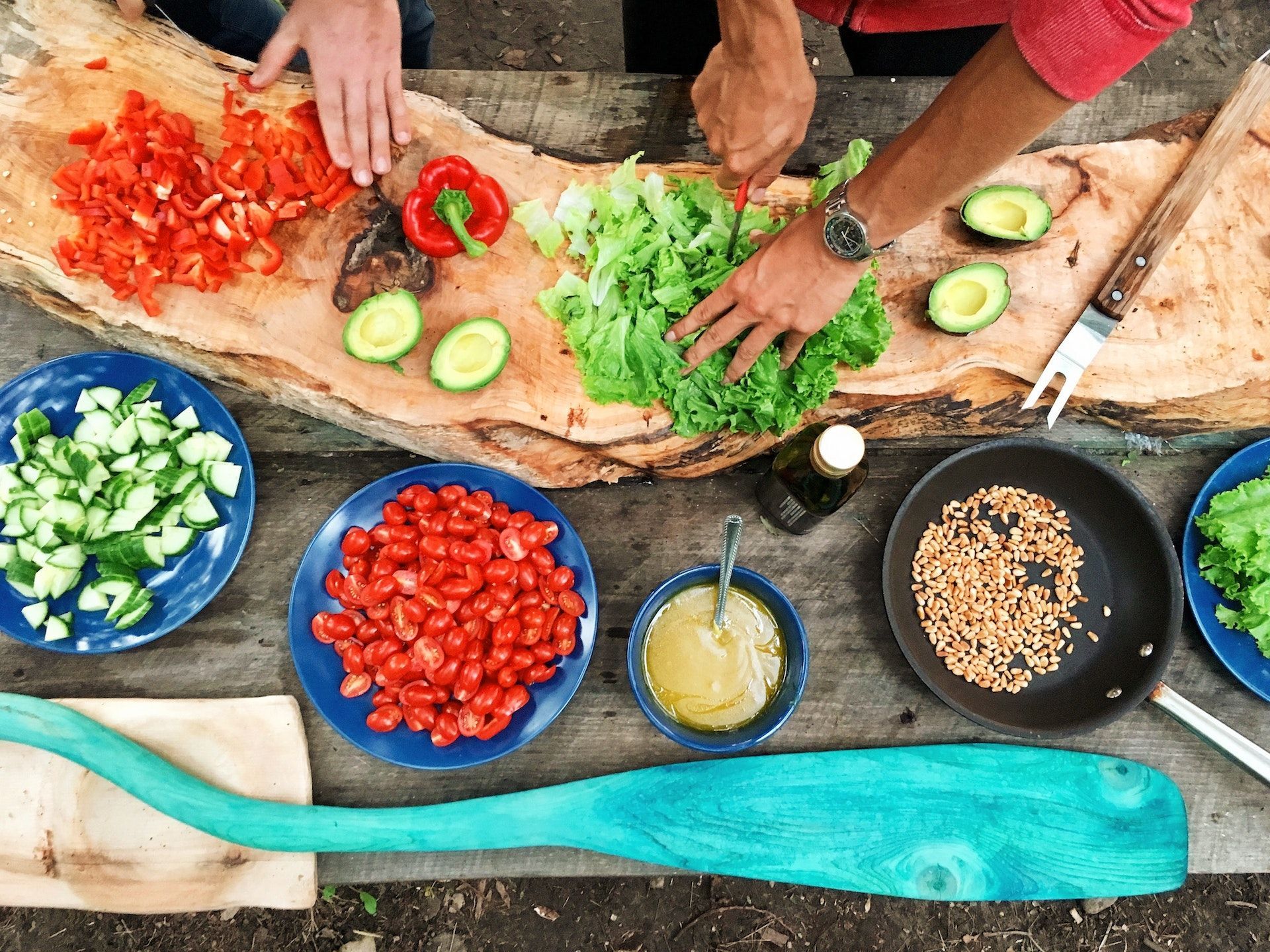 Cooking Classes
Let's see which of your team members knows their way around a kitchen and which could burn water! But by the end of a good cooking class, everyone will learn a little something. Whether it's a casual and fun cupcake-baking contest, creative pasta-making class, or something a little more posh like a cocktail mixing class, it'll be fun to use your hands and then have something to enjoy at the end.
Murder Mystery Games
It was the butler with the candlestick in the library! …I think?
A murder mystery game is another sneaky way to get your team to work together and bond. Everyone gets a character to embody, so it's impossible to stick to their same old crew – they'll need to branch out and interact with everyone to find the sneaky killer hiding in the crowd.
Community Service and Volunteering
Nothing feels quite as good as doing good. Gather your team together to volunteer for causes that need your help! Find a cause that everyone can get behind and make a day of volunteering. The Okanagan Food Bank is a great place to start!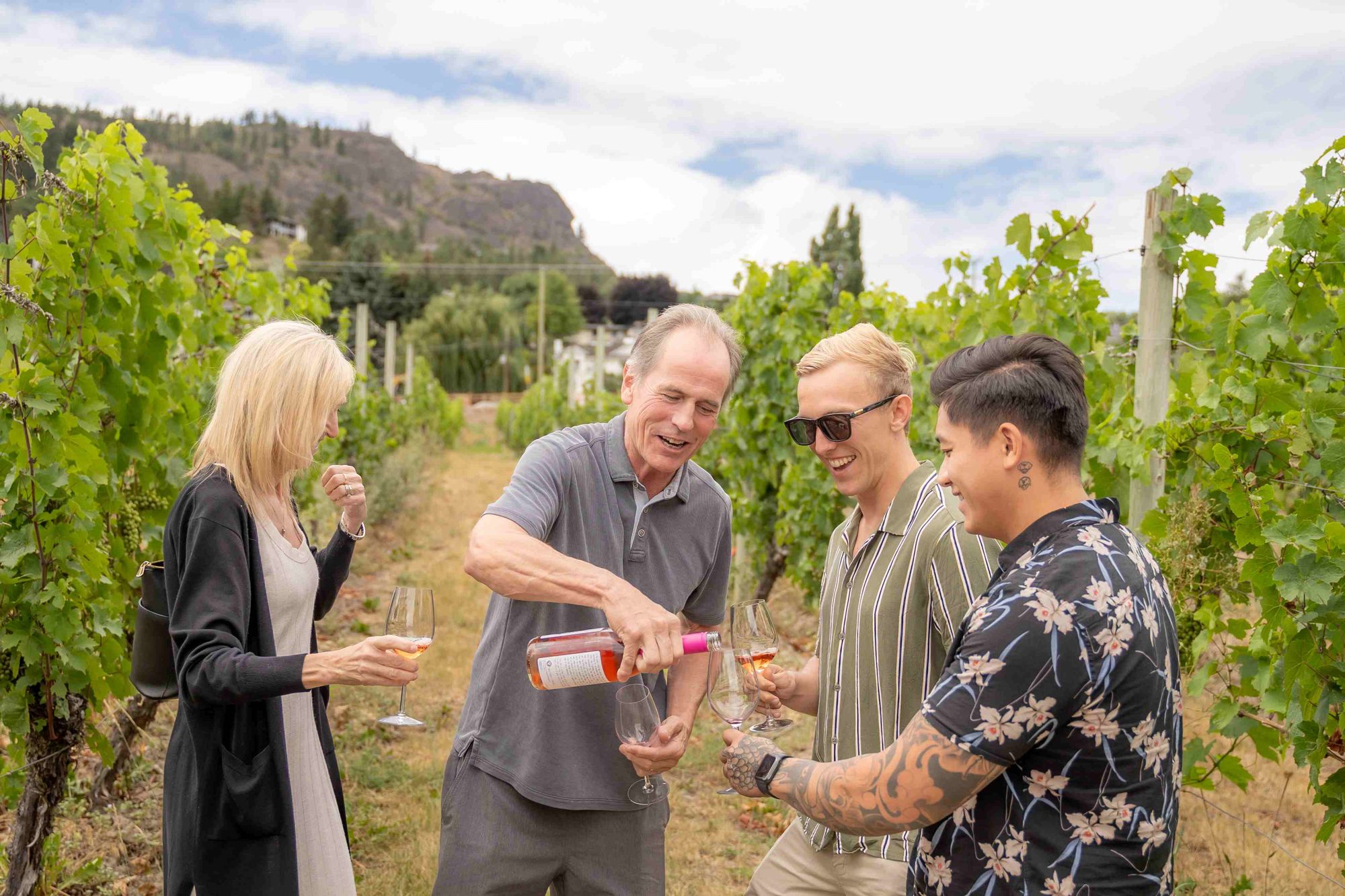 Wine Tours
Kelowna wine tours are laid-back, generous, fun, and educational, all in one activity! Wine lovers and vino newbies will enjoy walking through some of Kelowna's most stunning vistas and establishments to taste fantastic bottles. Planning a wine tour with Wicked Tours will allow everyone to sit back, relax and enjoy a glass or four – even the person usually in charge of stressing over logistics.
Our team will take care of everything from winery selections to transportation to wine education – we can even customize your experience to include a restaurant drop-off – plan your perfect day with our team!
Ax Throwing
You can't throw an axe at your annoying coworker – but you can throw one NEAR your annoying coworker. Axe throwing is a fun way to let loose and get to know your team better in a more flexible and laid-back environment. Make fun of wonky throws, celebrate bullseyes, and, along the way, get a little more comfortable with your team.
Cycling Classes
Have a particularly active team? Get them on a static bike for some pedalling and fun! Cycling classes are much more than exercise classes – they are a nightclub, intense workout, and fun way to let loose all in one! Many classes have flashing lights, pulsing music, and tons of inspirational shouting from your instructor. Everyone will leave sweaty and happy.
Art Classes
Let your team's creative side shine with some art classes! Everyone can connect over a canvas, lump of clay, or whatever medium of art project you want to test out. An easy option is a paint-and-sip evening or even a joint canvas everyone works on together.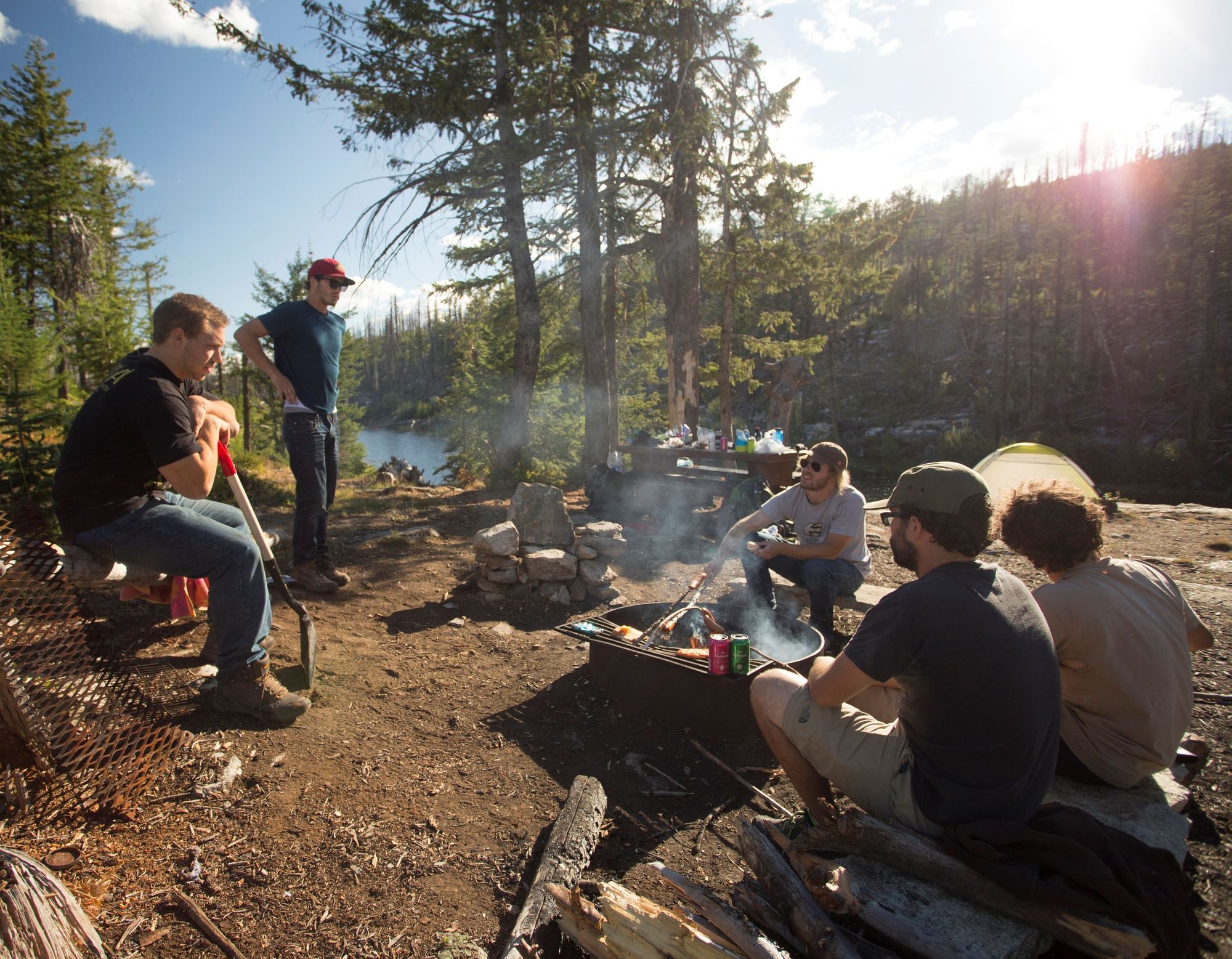 Outdoor Team-Bonding Activities in Kelowna
When the sun is out, so are we! Here are some of our favourite outdoor activities around Kelowna. When the sun is shining, the drinks are pouring, and the people are bonding, the last thing you must consider is carpool logistics. Planning your activity with private luxury shuttle services means no one has to be D.D. or worry about corralling coworkers into their small sedan. No matter your adventure, we can get you there effortlessly and comfortably!
Sports/Field Day
If you have an active company, they will love stretching their legs and competing for a day outside. From volleyball to kickball to pickleball to frisbee golf and mini golf, there are many ways to have fun in the sun with teams, sports and (hopefully) some great picnic snacks.
Wine Tours
We're also listing this as an outside activity because what better way to enjoy some summer weather than walking the grounds of a stunning winery with a glass of wine in hand? Several wineries around Kelowna have amazing maintained grounds to explore, and many have picnicking areas so you can sip and have fun in the sun with your team.
If you want to plan a wine tour highlighting the best outdoor seating, contact our team! We can curate a corporate wine tour that shows you the best of Kelowna wineries.
Hiking
Several easy-to-hike trails around Kelowna don't have much elevation gain but still offer fantastic views of vineyards, the lake and rolling hills. Check out these fabulous hikes near Kelowna, and here's to hoping there's an excellent brewery visit or dinner plan for some serious post-hike bliss.
Biking
Renting bikes or e-bikes is a great way to have an active team-building activity that can be more accessible than a hike. E-bikes are easy to use, and the right model can navigate across dirt and gravel so you can plan a biking experience in nature. Here are some accessible biking routes that you can tackle with your team!
Beach Day
Who doesn't love a beach day?! A beach day with BBQ snacks, beach games, stand-up paddleboards, hot dogs, campfires, and more is perfect for letting loose and having fun with coworkers. It's also an excellent option for planning a corporate event that includes partners and children. The Boyce-Gyro Beach Park is perfect for planning a coworker beach day.

There you have it – Kelowna corporate events with adventure, style and just enough bonding to finish the activity feeling closer to your team. Contact us if you need help planning your retreat transportation or team-bonding wine-de-vu! With private shuttle services and wine tours, we are your one-stop shop to plan and execute a team-bonding activity to remember.
(* The answer is Marengo!)