Read about the best breakfast in Kelowna in our shortlist of favourite local breakfast and brunch restaurants. Learn more!
A tour we think you'll love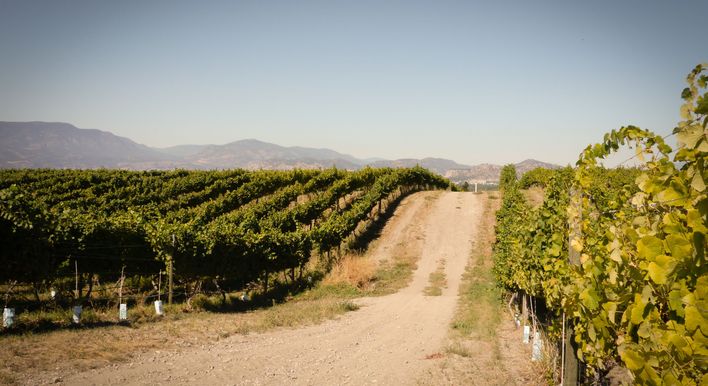 East Kelowna Wine Tour
From CA$149
View tour
Top 5 Kelowna Breakfast and Brunch Spots to Delight
Guests of Wicked Tours expect us to be experts on the local scene, particularly regarding food. Food and wine go hand in hand, and virtually every wine tour involves a conversation that steers to good restaurants for guests to enjoy while visiting.
Our Tour Guides are passionate about living in the Okanagan, and we are just as passionate about food as we are about delicious British Columbia wine! Any good vacation starts with finding the best local breakfast and brunch to start your day. With that in mind, we compiled this list of our favourite breakfast and brunch restaurants, in no particular order, that we frequently recommend to Kelowna visitors.
---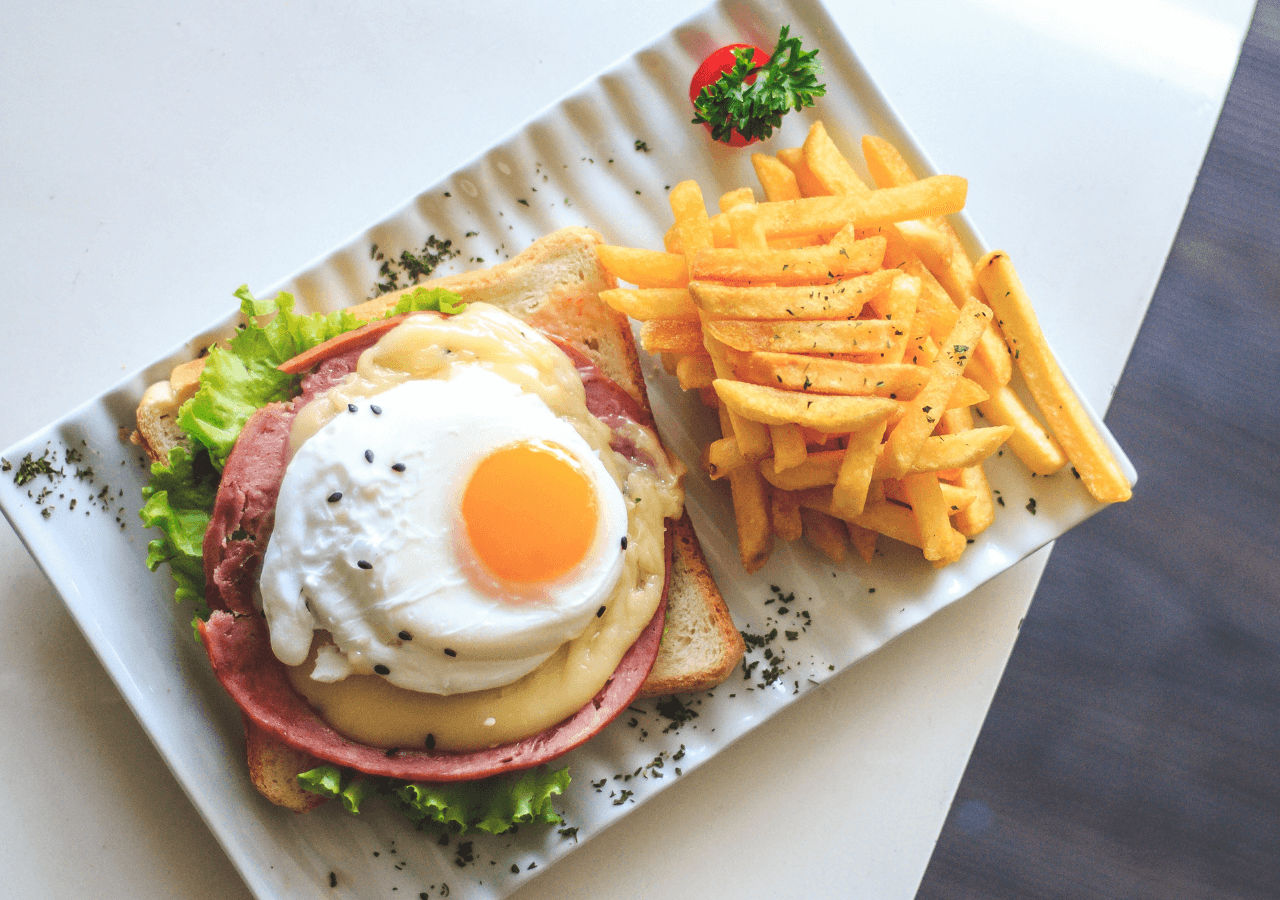 The Bohemian Cafe
Primarily a catering company, The Bohemian Cafe was started in 1991 by a brother-sister duo. The family focus on quality, homestyle food, and warm, friendly service has remained consistent for decades, making it a local and guest favourite alike.
Located centrally downtown on Bernard Avenue, 'The Boh' serves up delicious breakfast and lunch only, Wednesday through Sunday, in a spacious and eclectic atmosphere. Known for their Bennies and the a-BOH-cado (you have to visit to find out!), we often opt for their Huevos Rancheros, and it is exceptionally well-suited to post-wine tour recovery! Like many Kelowna restaurants, The Bohemian Cafe is vegetarian and vegan-friendly.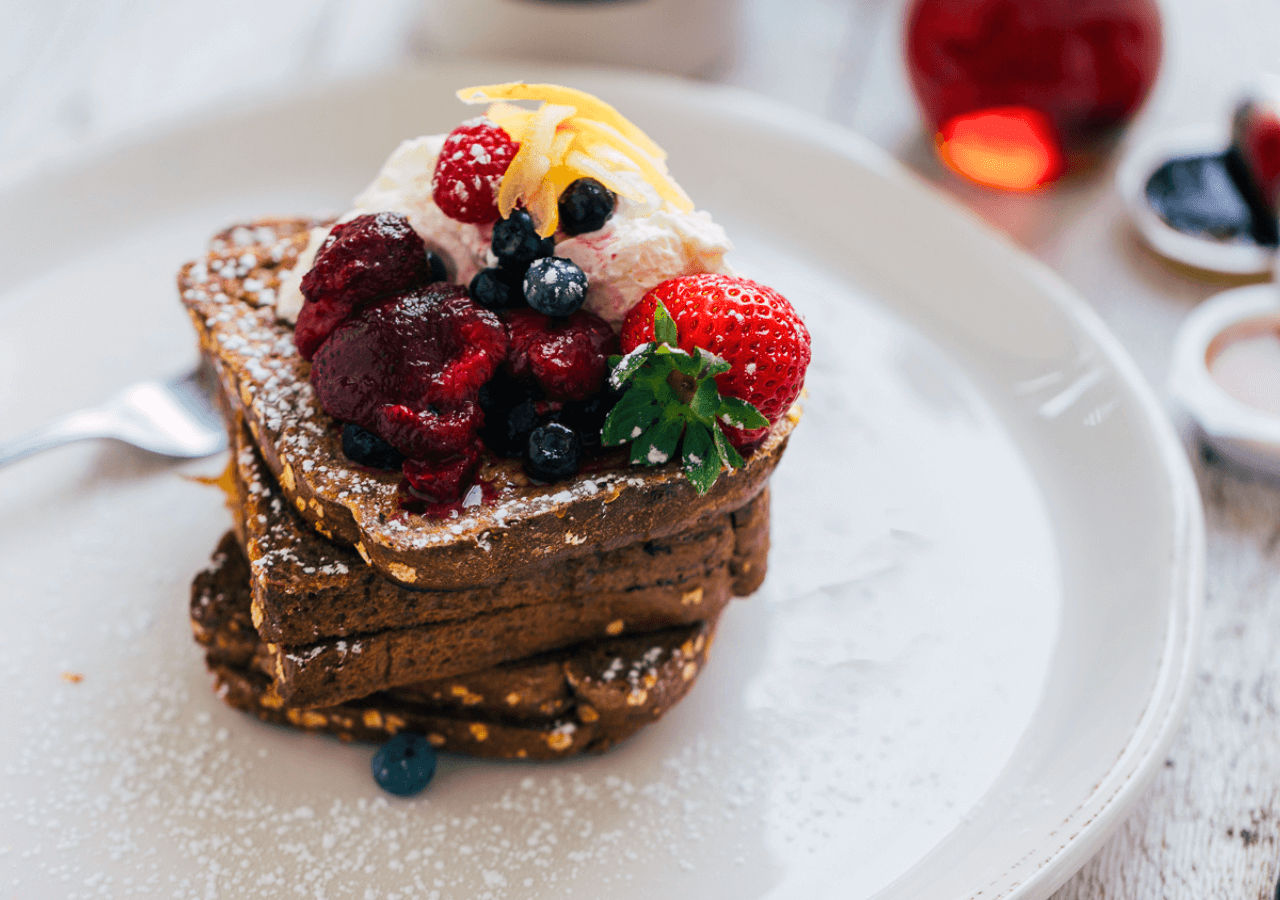 Diner Deluxe
A new kid on the Kelowna breakfast scene, Diner Deluxe is the third of four locations, with the other three in Calgary, their home base. Calgary's Bridgeland community's original location brings the retro, blue plate vibe with a cozy atmosphere punctuated by mismatched crockery and crazy delicious breakfast and lunch offerings seven days a week. Said praise stems from this writer's fond but foggy memory, of having dined there over a decade ago.
So we were delighted by the installation of pre-construction signage showcasing Diner Deluxe as an incoming tenant at a new complex, The Shore Kelowna, located on Lakeshore Road across from Boyce-Gyro Park. Diner Deluxe couldn't deliver an authentic retro experience as a new build. Still, their minimalist, retro-modern chic aesthetic and the same incredibly flavourful and unique breaky and lunch offerings make it just as inviting and memorable as the original.
The Wicked Tours team is particularly fond of their brunch cocktails, including classic mimosas, Caesars, and our fave, the Elderflower Spritz. St. Germain liqueur for breakfast? Sign us up.
The real star is the chow, highlighted by their burgers (Morning Burger), more Bennies, and tasty bowls. Diner Deluxe is also very accommodating to vegetarians and has gluten-free diets. All with a view of the beach and a shimmering Lake Okanagan across the street, served by friendly folks pouring local coffee. Suppose you are staying in Lower Mission along Pandosy or Upper Mission, target Diner Deluxe for breaky one day.
---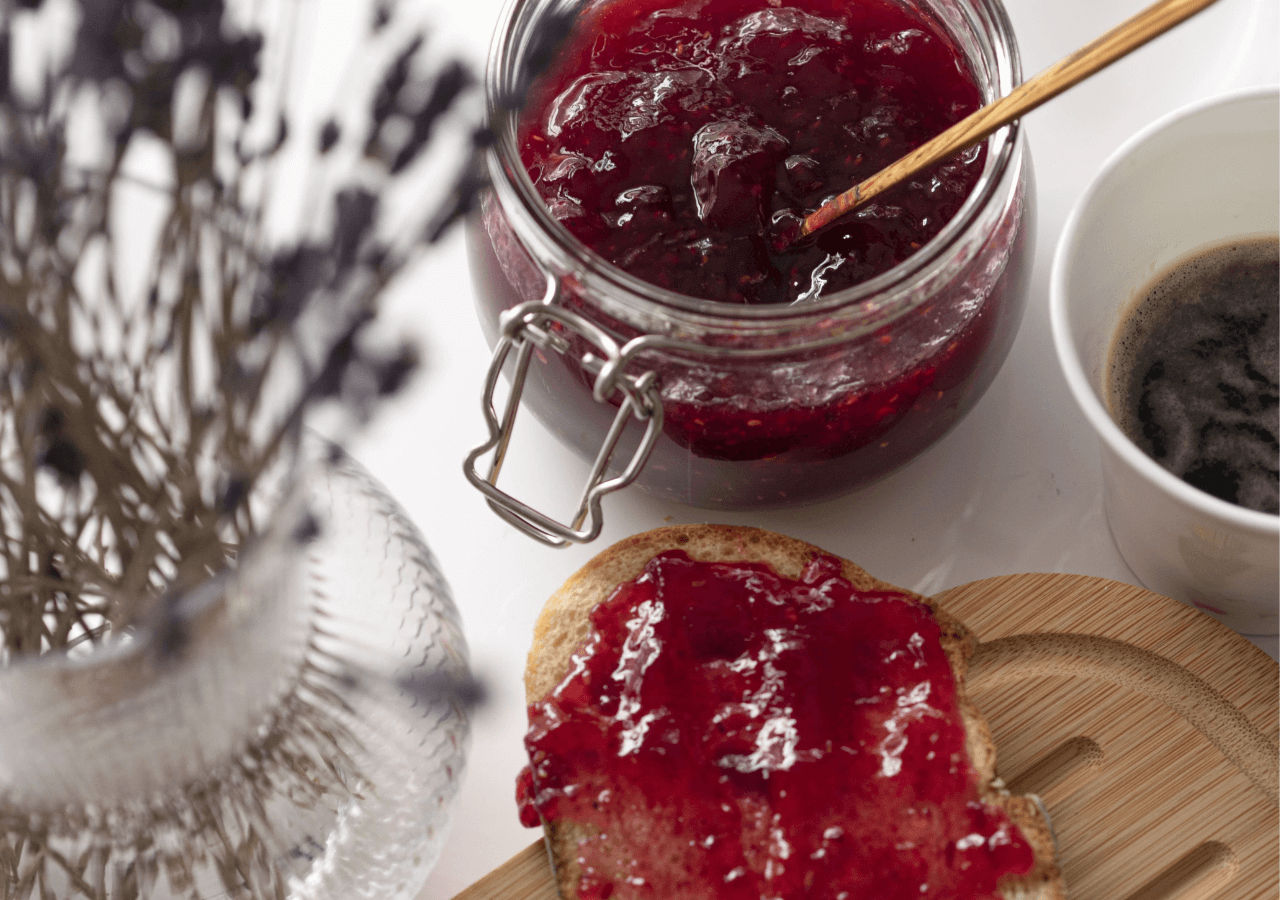 The Jammery
According to founder Bill Morrison, and billing themselves as the 'world's first and only jammery,' the name stems from their similarity to local wineries. Instead of grapes, The Jammery produces terrific jams and jellies from delicious local BC produce. Guests can view its production from their excellent gift shop, where almost every possible jam, jelly, tea, and syrup flavour is available.
Their adjacent restaurant showcases these homemade goodies by way of their epic, all-day breakfast and lunch, served until 3 PM daily. The Jammery is notable for being featured on You Gotta Eat Here! on Food Network. The show featured some of their shining stars, including all-you-can-eat waffles smothered in homemade strawberry sauce and whipped cream and their infamous Breakfast Paella.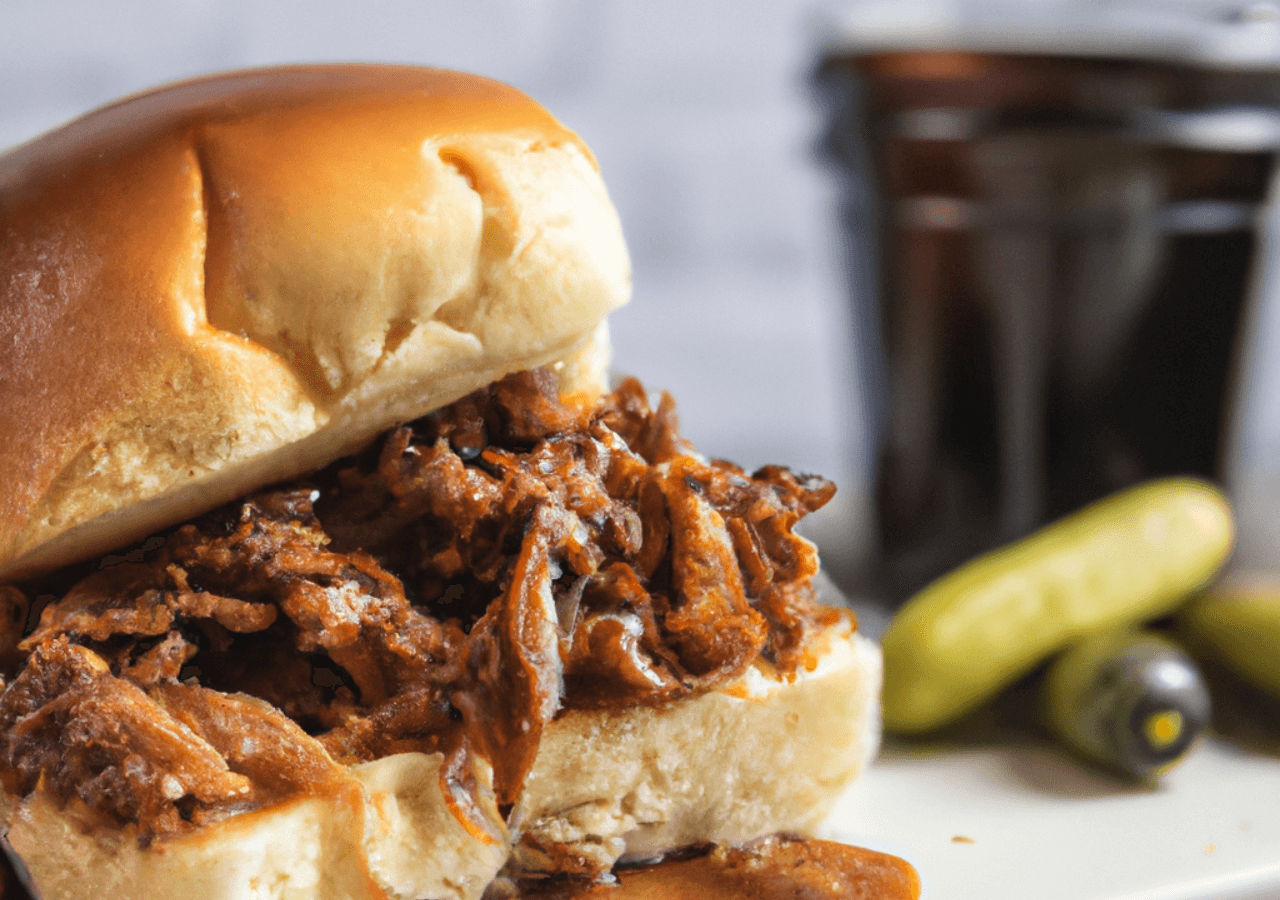 Okanagan Street Food
Off the radar for many residents, Okanagan Street Food is a gem tucked away in the industrial area north of downtown. It's walking distance from most hotels and condos, albeit extended, so grab a coffee at Bliss Bakery en route.
Like so many of the best breakfast joints, Okanagan Street Food is a catering company first, and it's tiny, with only about 25 seats. They only serve a simple yet incredibly delicious breakfast and lunch menu, Tuesday through Saturday. Nothing fancy: order directly from the cook, pay and watch them whip it up. Because Okanagan Street Food is so off the beaten track, they don't get the typical tourist traffic other faves do, so there's less of a wait if any.
Short and sweet, Okanagan Street Food's menu shines across the board: mainly the burgers, homemade mac and cheese, and daily specials. Also licensed, you can grab a local beer or glass of BC wine with your pulled pork sandwich while marvelling at 'I ♥ Duck Fat' in neon.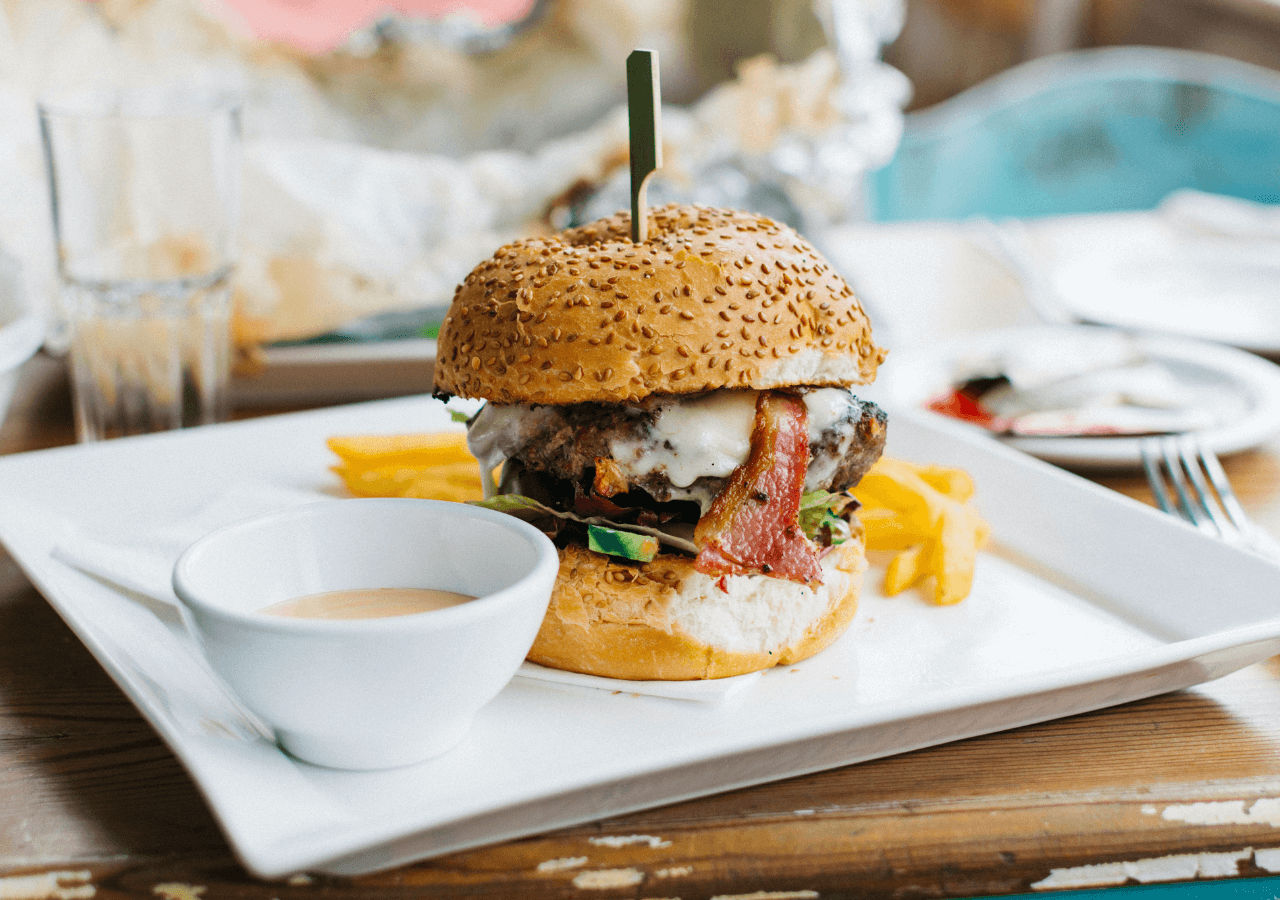 Central Kitchen + Bar
We are big Central Kitchen + Bar fans and have been for years. Central is co-owned by Jared and Devon, passionate restauranteurs from Earl's background. Their attention to detail in every aspect of their restaurant is apparent. Central has been a local favourite since it opened, known for warm service and fabulous food. On the north end of Ellis Street downtown, the location is less evident in a white, tented recreational complex they also run, Central Sports Club. They are three blocks from the Delta Hotels by Marriott Grand Okanagan Resort.
The decor is modern and minimal, and they just completed an extensive expansion and renovation during the pandemic. The team at Central had planned it before lockdowns and restrictions and decided to power through it regardless. Kudos to them! The service is top-notch: friendly, familiar, and genuine, and there is an evident focus on screening, training, and support for their team, which means a top-rate experience.
Head Chef Sina Matoor rocks a menu that is delightful through and through. There isn't an item that isn't delicious, and they cater to all diets and tastes. Known for their strong vegetarian and vegan line-up, they're equally known for pizzas and burgers. In keeping with this article, their weekend brunch menu is fantastic. Their Bennies are to die for, the breakfast pizza and burger rock, and we do love our Huevos Rancheros, and theirs may be the best this writer has ever experienced! They also allow a DJ to inject a fresh vibe and wake your ass up. Brunch is a weekend-only affair at Central Kitchen + Bar, and they are wildly popular with locals, so book your table in advance.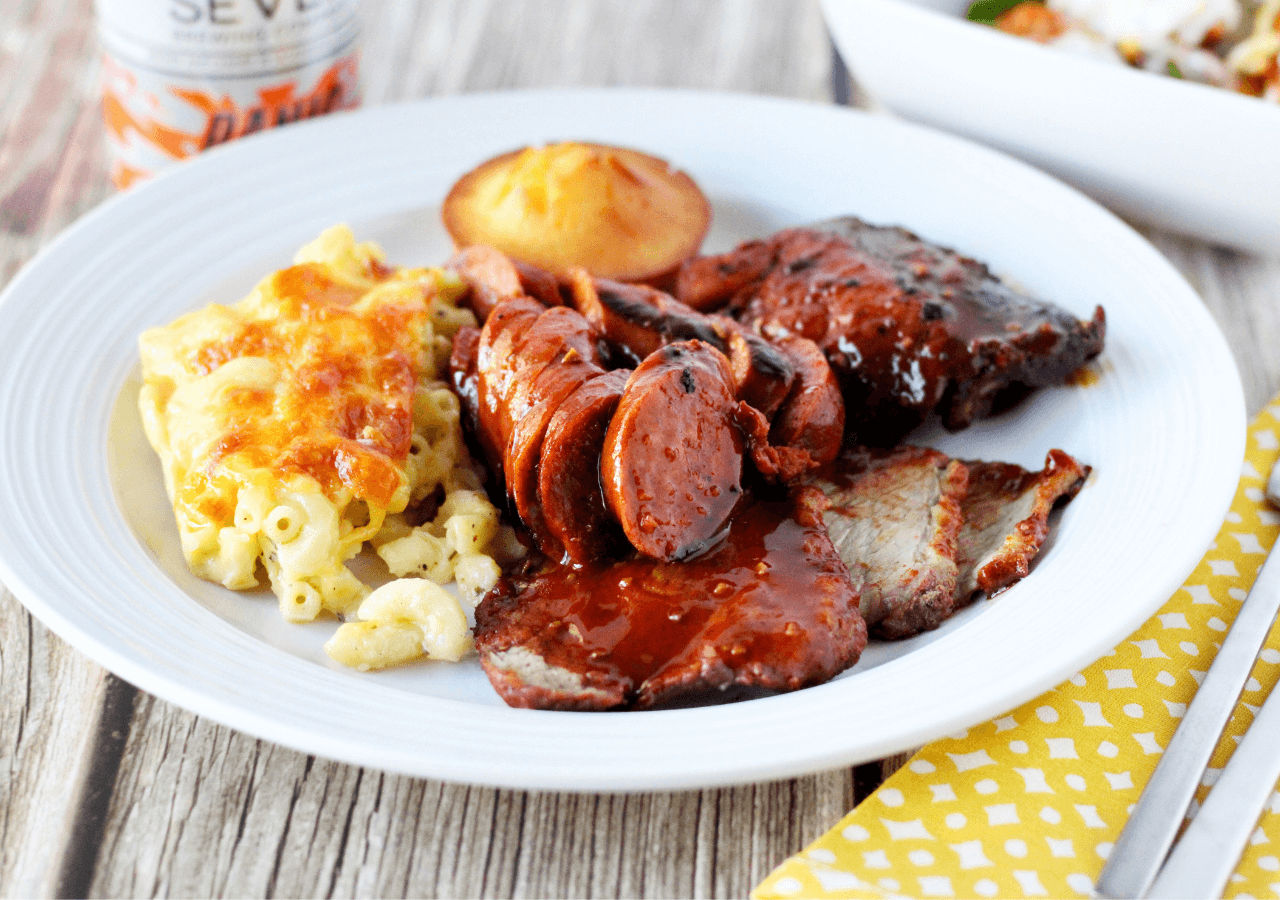 Bonus: Provisions Catering + Kitchen
Look for Provisions Kitchen + Catering inside Kettle River Brewing Co, one of Kelowna's original and best craft breweries in the brewery district north of downtown, close to Sandhill Wines. Brock Bowes, star of Top Chef Canada on Food Network and former Executive Chef at RauDZ, further bolstered by Courtney and Meiko, the talented sisters who founded CrAsian Food Truck, head up Provisions Kitchen + Catering. Together, they make for a potent culinary trio.
We had to include this atypical stop by honourable mention, and they don't qualify because they don't have breakfast or brunch. On Sundays, you can request a 'Big Board,' starring "camp-inspired" rotating features for two. Think house-made sausages and beer-braised cabbage. Seasonal vegetables roasted to perfection. Homemade fries served with "highly addictive dips." Hand-crafted pasta. Et cetera. Et cetera. There's more than enough for two, and the team serves it up with flair yet zero pretension. If you have a craft beer fan in the group and are staying a few extra nights, visit Provisions on Sunday, request your Big Board in advance through their website or socials, and wait for the fun to begin.