Do you want to keep costs low on your trip to Kelowna without compromising on the fun? Read our tips for the best budget-friendly things to do in Kelowna.
Here is a quick preview list so you can easily find fun things to do in Kelowna when you visit:
A tour we think you'll love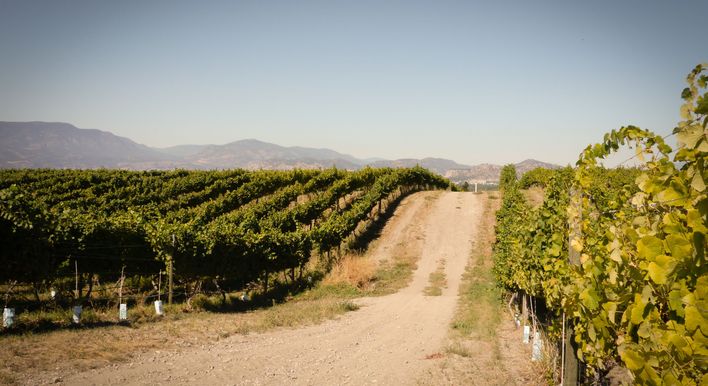 East Kelowna Wine Tour
From CA$149
View tour
Kelowna bursts back into life in Spring
Cool off in the Summer in and around Lake Okanagan
Make the most of the harvest season in the Fall
The fun Kelowna activities keep rolling in Winter
Our wine tours in Kelowna are ideal for visitors on any budget
No matter what time of year you plan to visit Kelowna, BC, you don't need to break the bank to have a fantastic time here. There are plenty of fun and fulfilling things to do in and around the city that are affordable or free.
Our wine tours in Kelowna run year-round and pair perfectly with the many cultural and outdoor activities you can enjoy in town or the wider Okanagan Valley area.
For more information about any tours we operate, please get in touch with us. We're more than happy to provide all the answers you need.
In the meantime, let's look at the best budget-friendly things to do in Kelowna throughout the year.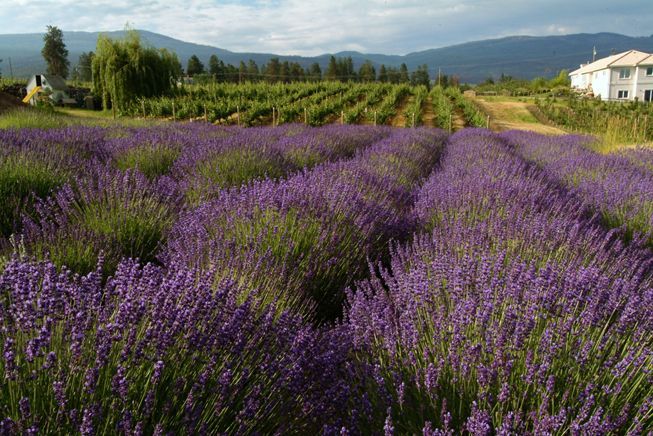 Kelowna Bursts Back into Life in Spring!
As winter ends, spring is the perfect time to get into the great outdoors.
Kelowna and the surrounding areas are home to incredible hiking trails that take you through British Columbia's famous, awe-inspiring wilderness.
Many standout options exist, but Myra Canyon, with its trestle bridges, tunnels, and Old West aesthetics, is among the most popular Kelowna activities.
Located 24 km southeast of downtown, hiking a scenic portion of the Kettle Valley Rail Trail is a fantastic day trip for anyone looking to get active, whether on a hike or a bike. Bike rentals or cycling tours are a great way to explore the city in spring. You can cover more ground quickly, ensuring you see and do everything on your itinerary.
Whether on a bike, on foot, or in a vehicle, we strongly recommend heading east to the Kelowna Farmers' and Crafters' Market. It's bursting with fresh produce, food and drink stands, handmade crafts, and more.
The market is larger, so exploring it in the morning is a great way to start a day. Check the Kelowna Farmers' and Crafters' Market website for up-to-date information ahead of your visit.
Our half-day East Kelowna Vineyard Tours are the perfect way to cap spring explorations east of Okanagan Lake.
Cool Off in the Summer in and Around Okanagan Lake
As the weather heats up into the summer and you are wondering what to do in Kelowna, there are plenty of fun things to do at Okanagan Lake. You can enjoy anything from SUP to canoeing to kayaking, which you can rent on the lakeside.
Of course, you can always jump in for a swim too! Our lake has clean, pristine waters, so don't be shy.
Did you know that Kelowna has multiple sand beaches scattered around the shores of Okanagan Lake?
These are great for lazing and relaxing, especially between swims and water sports, on a summer's day. Some of the best beaches in Kelowna and near the city include:
Hot Sands Beach in City Park

Tugboat Beach in Waterfront Park

Boyce-Gyro Beach Park

Strathcona Beach Park

Rotary Beach Park
As with spring, hiking and mountain biking are healthy activities you can partake in for free. However, in the height of summer, it's best to hit the trails in the morning or evening to avoid the worst of the heat.
Summer is also when Kelowna's parks fill with the sound of live entertainment. Parks Alive! is a summer program of free outdoor concerts in parks and public spaces.
As summer draws people toward the lake, it's an excellent time for our Okanagan Lake Country Wine Tour. Join us as we head north to some of the finest wineries beside Okanagan Lake.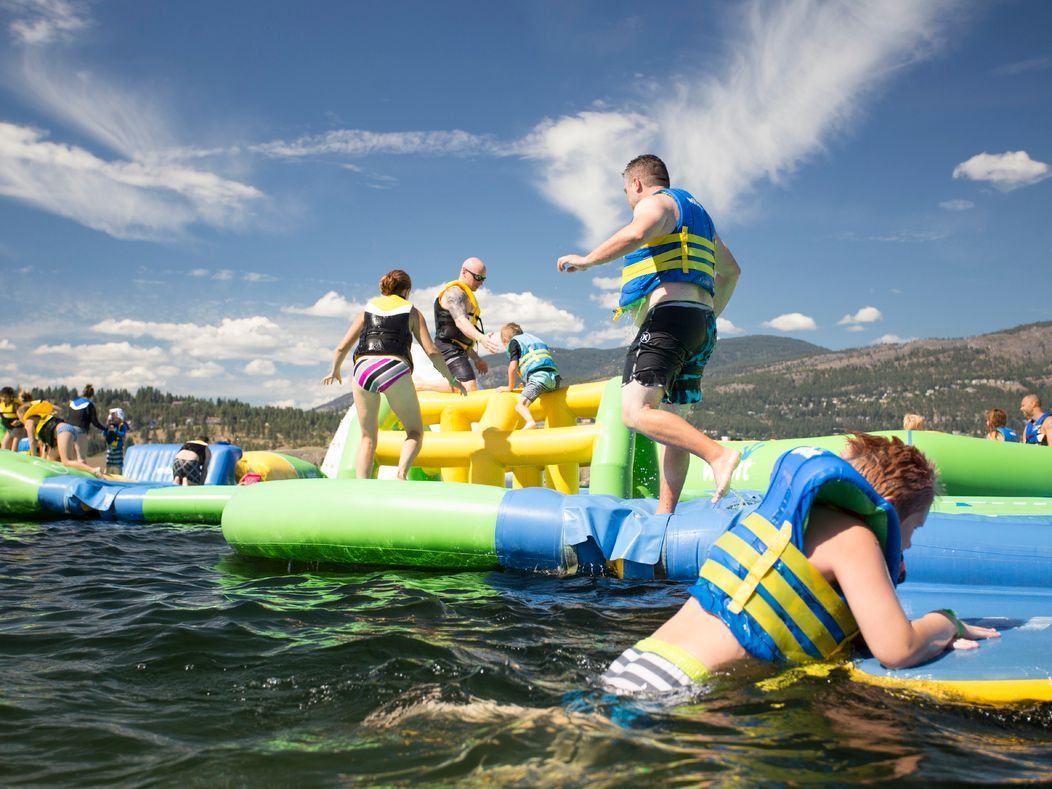 Make the Most of Harvest Season in Fall
As temperatures drop after summer, plenty more cheap things to do in Kelowna await you!
The Fall Wine Festival is naturally at the top of our list here. Organized by the Okanagan Wine Festivals Society, this event draws in locals and visitors alike. Over multiple days, you can enjoy wine-themed events, allowing you to tailor a perfect experience in one of the world's best regions.
And if the festival doesn't quite meet all your needs, you can join one of our half-day or full-day wine tours in Kelowna!
Davison Orchards is around a 45-minute drive from downtown Kelowna. This family farm grows fresh, quality Okanagan produce and comes into its own in the fall.
Some specialties include fresh-pressed apple juice, dreamy baked pies, homemade jams and preserves, and many other treats. This is a great low-cost family day with farm animals, a children's play area spanning one acre, and a gift shop!
For much the same reason, the Kelowna Farmers' and Crafters' Market is worth multiple visits (if possible) for excellent fresh produce at this time of year.
And stop by McMillian Farm's Pumpkin Patch for apples, pumpkins, and family fun in the corn maze.
Check out our West Kelowna Wine Tour to explore what West Kelowna offers. Combined with our other wine-tasting tours, this is the perfect way to get the complete wine-tasting experience while in town.
The Fun Kelowna Activities Keep Rolling in Winter!
If you're visiting Kelowna in winter, it's time to embrace the snow, ice, and low temperatures! But remember — there's no bad weather, only bad clothing! Wrap up warm, put on snowshoes, and enjoy a different perspective on a winter hiking trail.
There's plenty of fun for the holiday season too. Take in the dazzling lights on Candy Cane Lane — where 60 homes in a typical neighbourhood light up for holiday cheer.
You can also head to the Stuart Park Ice Rink for a leisurely skate or hit one of the holiday markets to buy some unique Christmas presents.
Taking in a Kelowna Rockets hockey game is a hit with sports fans of all ages, while the Kelowna Community Theatre offers a warm welcome and multiple seasonal shows.
Many of the local wineries offer holiday experiences for the oenophiles out there!
At Wicked Tours, we run tours through the winter, too. We have seasonal offerings alongside year-round favourites like our Lake Country Wine Tour + Lunch!
Our Wine Tours in Kelowna are Ideal for Visitors on Any Budget!
Kelowna is filled with budget-friendly activities, so even if you want to watch what you spend on your trip here, you don't need to compromise on fun and memory-making. Get more ideas on what to do at Kayak's Kelowna Travel Guide.
And if you're heading our way to discover the world-famous Okanagan Valley Wine Region, look no further than Wicked Tours. Our wine tours in Kelowna visit the best wineries in the area.
Do you have any questions about our tours? Please don't hesitate to contact us for more information.