Kelowna Ski Shuttles
Private Shuttle Service
Need a Kelowna shuttle service to get from the airport to Big White Ski Resort or SilverStar Resort? Our private shuttle is perfect for a stress-free ride! Enjoy the convenience and comfort of our friendly and professional shuttle service, taking you door-to-door between Kelowna International Airport and Big White Resort or SilverStar. Now you can sit back and relax as we take care of all your transportation needs!
Are you looking for corporate shuttle services in Kelowna for your team-building event or holiday party? Wicked Tours has the perfect solution – a reliable, personalized, and friendly service that will pick you up directly from your office. Our knowledgeable guides are ready to take you and your group on an unforgettable journey. Let us make your next event extra special!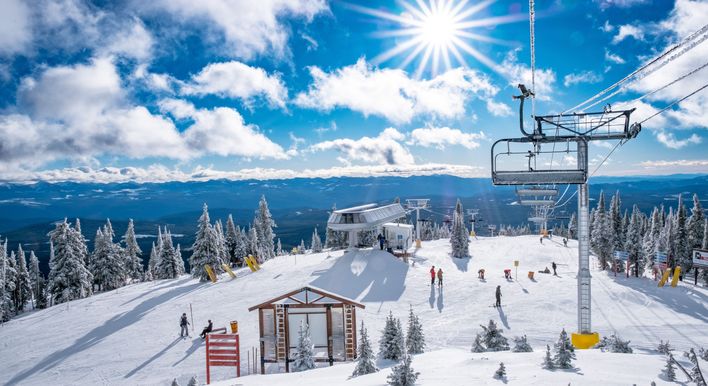 Hey there, snow enthusiasts! Want to reach Big White Ski Resort with ease and total comfort? Look no further because our private shuttle service has got you covered!
Picture this: hassle-free airport pickups at Kelowna International Airport, followed by a smooth and direct transfer right to the snowy wonderland of Big White Resort. Oh, but wait, it gets even better! Before we whisk you away to the resort, we'll treat you to a one-hour stop for groceries and beverages, so you can stock up and have all your favourite goodies ready for the adventure ahead.
And guess what? When it's time to say goodbye to the powdery slopes and head back home, we'll be waiting for you, ready to take you on a cozy and convenient ride back to the Kelowna airport. Of course, if a one-way journey is more your style, we've got that covered too!
So, why wait? Book your private shuttle service now and prepare for a seamless, stress-free, and oh-so-comfortable journey to and from Big White Ski Resort. It's time to hit the slopes in style!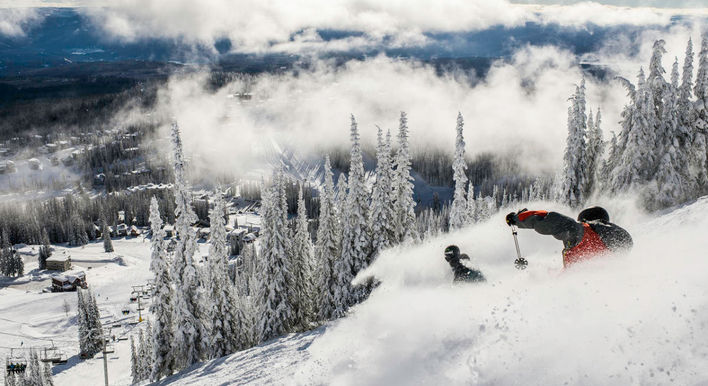 Looking to hit the slopes at SilverStar Mountain Resort hassle-free? Look no further! Our private shuttle service makes it safe and easy for you. We've got you covered from the moment you land at Kelowna International Airport. Our door-to-door pick-up and drop-off service ensures a seamless journey to and from the resort. Plus, we've added a one-hour grocery stop to stock up on essentials, so you can focus on enjoying your time at SilverStar.
Heading back home? We offer convenient return services to the airport too. And if one-way is more your style, no worries - we can arrange that too. With our Wicked Shuttle, your travel worries melt away, leaving you nothing but excitement for your SilverStar adventure. Book now, and let us take care of the rest!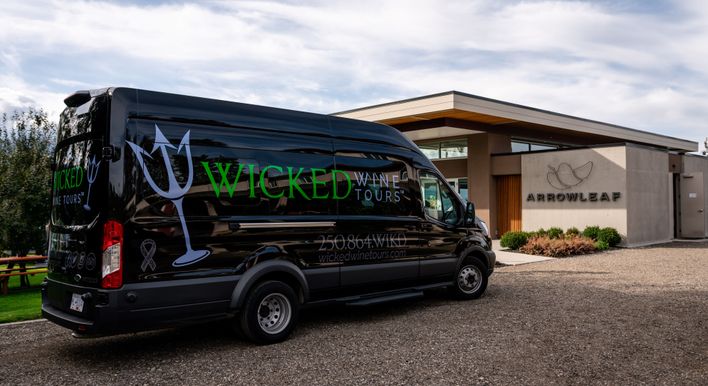 Need a ride for your next holiday party or team-building event in Kelowna? Look no further than Wicked Tours – the perfect shuttle service for any occasion. Our friendly and knowledgeable guides will personalize your service to match your preferences and ensure you have an unforgettable experience. Don't worry – we'll pick you up right at your office!
3 Reviews