It's finally time – the weekend you've been dreaming about ever since you were a little girl. No, not your wedding… your bachelorette weekend.
A tour we think you'll love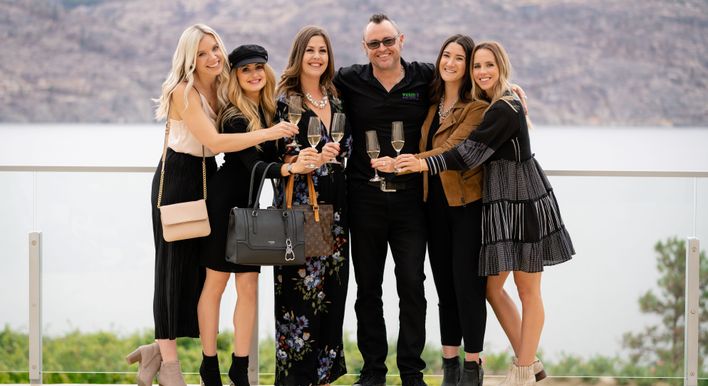 Private Bachelorette Wine Tour
From CA$189
View tour
Kelowna is an absolute gem of a destination bachelorette for groups that want to enjoy a little bit of everything – outdoor adventure, upscale dining, classy wineries, and a buzzing bar scene to top it all off.
From Friday to Sunday, your favorite girls are all yours for bonding, partying and general debauchery. It's a weekend to remember – or at least partly remember – and we're here to share our favorite tips and recs for raising a little hell in the Kelowna area for your bach weekend.
So grab your matching "bride or die" sweatshirts and all the phallic party decorations you can carry! Here is everything you need to plan a Kelowna bachelorette party and a perfect final send-off into blissful marriagehood.
Quick Tips for Planning a Kelowna Bachelorette Party
Book Your Trip ASAP
Let's embrace our inner "type-A brains" when it comes to your booking timeline! The second you confirm your bach weekend dates is the second you should reserve your most important trip details. Especially during the busy summer season weekends, you don't want to be throwing elbows trying to get into your ideal restaurants, hotels, speakeasies or wine tours at the last minute.
We recommend you book bigger-ticket items like your hotel, vacation home and wine tour a few months in advance. For smaller activities or popular restaurants, shoot for a few weeks in advance.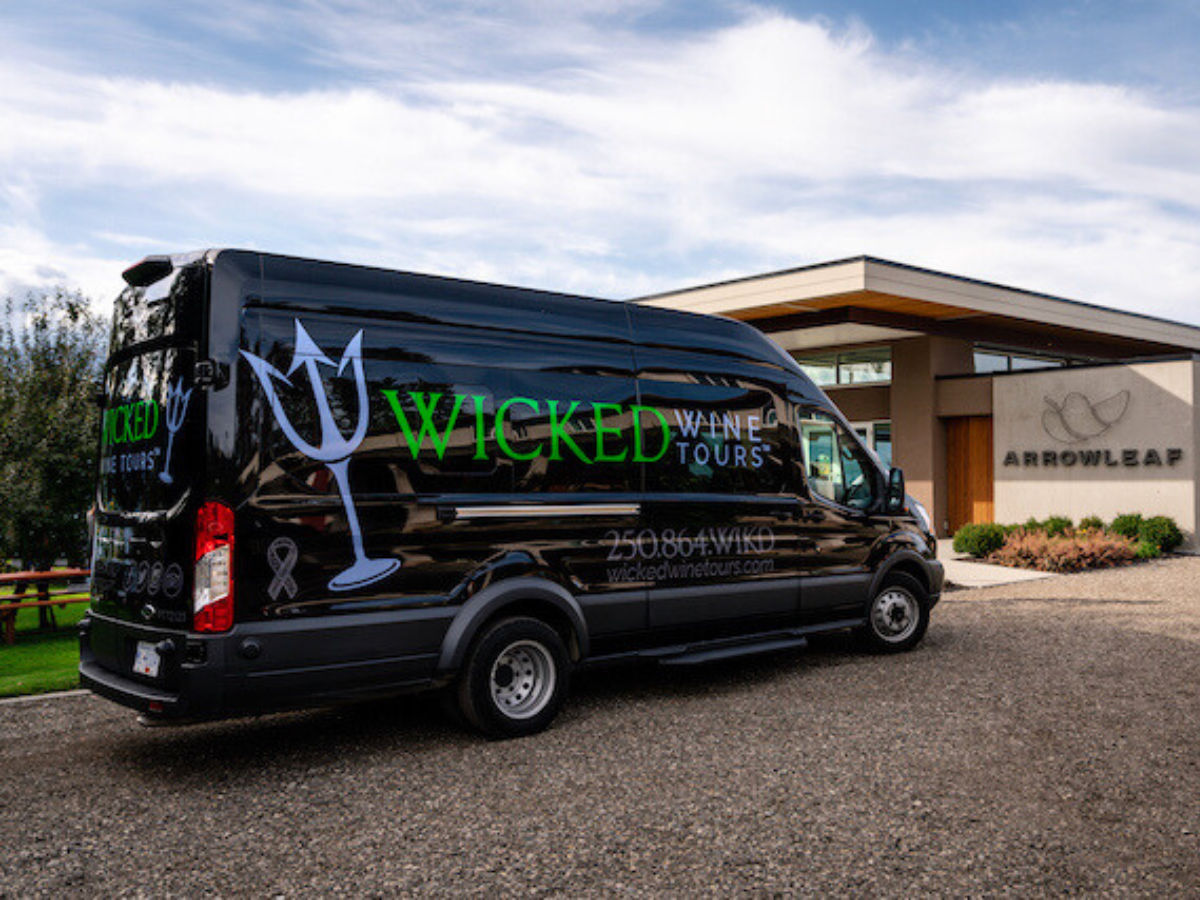 Wicked Tours Van | photo by Wicked Tours
Ball Out On At Least One X-Factor
This isn't your average girls' weekend, so don't treat it like one. Your Kelowna bachelorette weekend needs a wow factor to bring it from fun to ah-maz-ing. Whether you incorporate an evening of private butlers or rent out a luxury van for a wicked awesome wine tour, adding that little extra spice to the weekend will make it one for the books.
Plan Your Wheels in Advance
Kelowna is full of excitement in every direction – but often, you need some wheels to get there. So if you want the most out of your bachelorette weekend in Kelowna, it helps to have a set strategy for getting around – especially if no one in the bridal party wants to be behind the wheel.
We recommend opting for a personal driver and tour service whenever drinking is involved! That way, no one has to draw the short straw of DD.
Be Strategic With Your Accommodations
Do you care more about being in the thick of the downtown scene, finding a bargain, having space to spread out or enjoying a stunning view from your window? All of these benefits can be found in different areas of Kelowna. Check-in with your bach group to see what accommodation details you want to prioritize to find your dream rental or hotel.
Don't Skimp on the Wine
There's a reason you chose Kelowna, and it's probably not our booming aerospace manufacturing industry. You came here for the wine, so you might as well make an event out of it! Booking a Kelowna bachelorette weekend wine tour will take you on a maroon-colored journey through the best bottles and winery views in the valley. With a luxury van, personal driver and charismatic guide to plan your day, you will finish feeling happy and more than a little buzzed.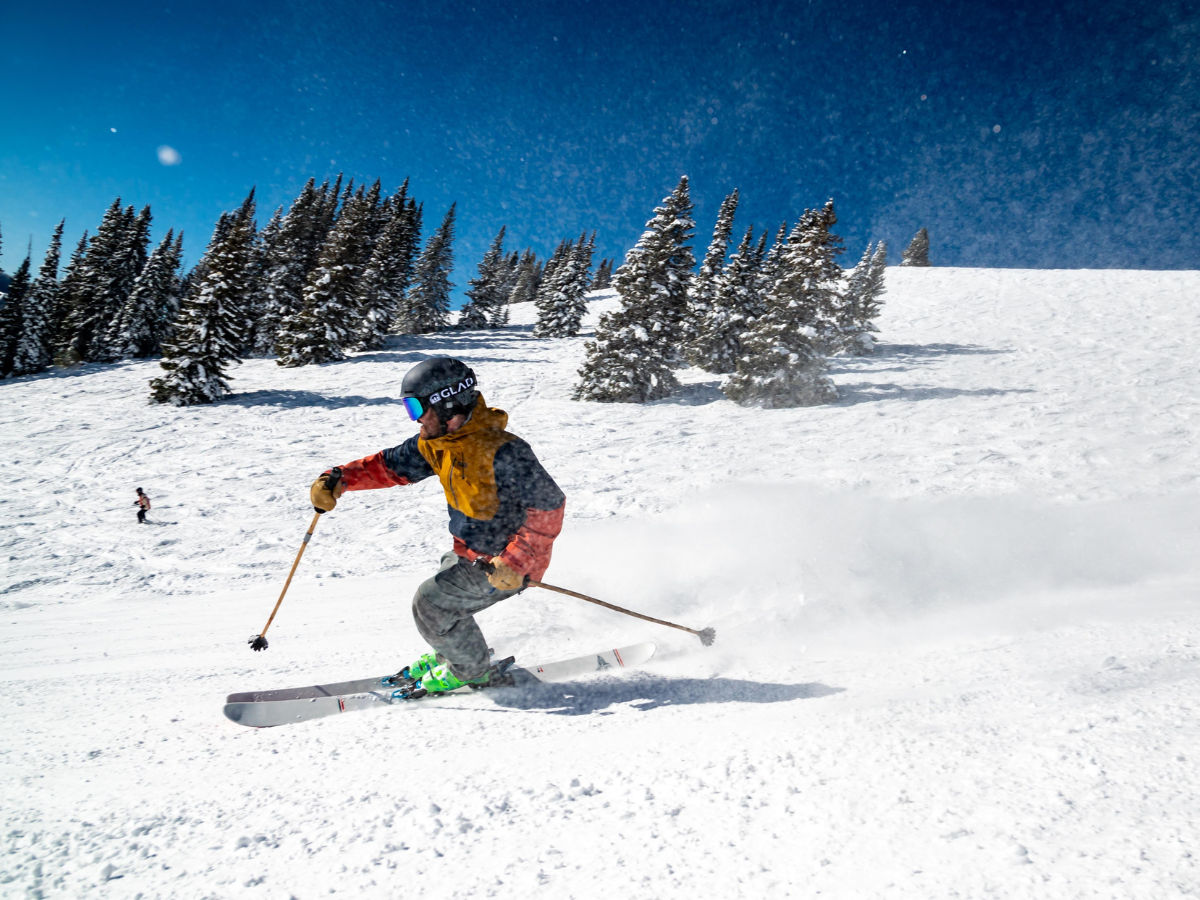 Downhill Skiing | Unsplash, photo by Glade Optics
Best Kelowna Bachelorette Activities
Each bride is as unique as a snowflake, and the activities for her perfect Kelowna bachelorette weekend need to be just as distinct. So here are our favorite Kelowna bachelorette ideas, separated by bride vibe.
The Adventure Seeker
If your bride never wants to slow down, there are many outdoor adventure options to tackle. A refreshing bike or hike along the Kettle Valley Rail Trail at Myra Canyon is a super scenic activity that will get you some iconic Kelowna views with dramatic bridges and cool tunnels.
Boot-wearing brides will also love a hike to the top of Mount Boucherie for the unparalleled Kelowna city and Okanagan Lake views.

Whether you're into summer mountain bike whipping or winter snowboard shredding, Big White Mountain Resort is a great day trip. This ski resort is a little over an hour away, so if you don't want to worry about transportation, check out our Big White shuttle!
The Picture-Perfect Bride
A bride with an eye for aesthetics should head to all of Kelowna's most picturesque areas for a cute shoot! Skip the overdone mural wall pics for something more unique with these adorable bachelorette party ideas.
Picking seasonal fruit at Paynter's Fruit Market is a cute bonding activity that leads to the most enchanting photos among the fruit trees. Only open July-October, summer and fall bachelorette groups can enjoy an afternoon on the farm and bring home some juicy peaches, crisp apples or other seasonal fruit, depending on the time of year.

Another dreamy photoshoot stop is the Okanagan Lavender and Herb Farm. Posing among the rows of herbs makes for a romantic shot, and you can even shop in the apothecary for cute local gifts to give to your bachelorette group.
The Classic Fun Lover
Let's go to the beach beach, let's go get away! If you're visiting in summer, you have to work in a beach afternoon to soak up some sun and get a little bronze for your night out. If you want to get on the water in a bigger way, you can rent SUPs, sea doos, motor boats or pontoons – all you need is a cute captain's hat.

And, of course, no Kelowna bachelorette weekend is complete without a day among the grape vines! The Okanagan Valley is bursting with quality wine grapes and beautiful wineries – all you need is an easy way to reach them. Wicked Tours has all the transportation, guides, and vibes you want to have a blast discovering your new favorite reds, whites and blends.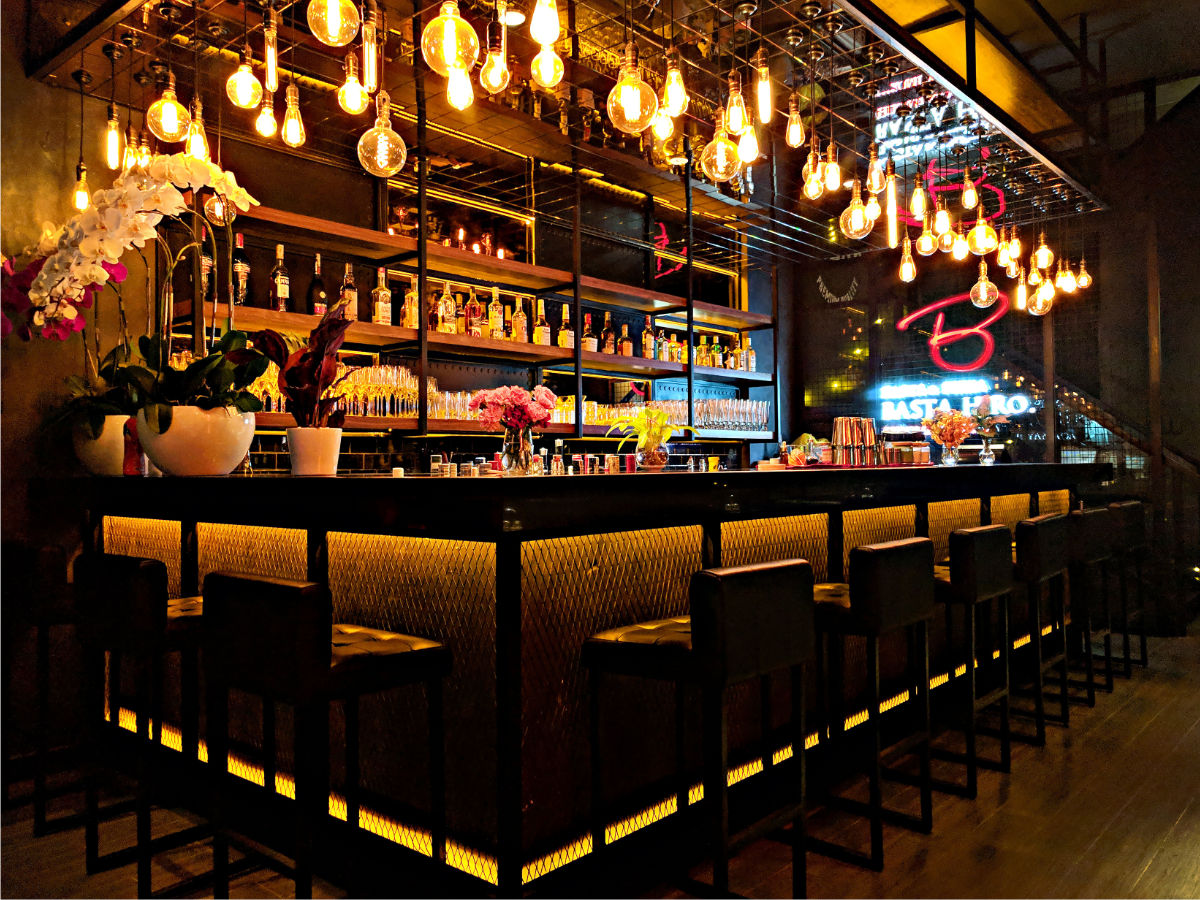 Nightlife | Unsplash, photo by Qui Nguyen
Best Nightlife in Kelowna
Thought that Kelowna was just a sleepy wine town? Guess again. (Well, it is sometimes a sleepy wine town. But that doesn't mean you can't find a wild night out!)
Any bachelorette group looking for an easy bar crawl should head straight to Bernard Ave near the water. That has the most concentrated options for breweries and bars to keep the night going.
Start your night at the Craft Beer Market, perfect for taking in some great lake views while sipping even better beers. Then head to classic Blue Gator Pub, known for putting on great live music shows, or the OK Corral Cabaret (grab your cowboy boots – this one is a country bar). You can close out the night at Friends of Dorothy Lounge, a victorian-punk-chic LGBTQ+ cocktail bar, and finally, O'Flannigans, our friendly neighborhood Irish dive.
Maybe you make it through the whole list, maybe not. No matter what, you'll find some fun trouble-making along the way!
Bachelorette Party Services to Make Your Weekend Rock
Remember that "x-factor" we mentioned? Well, here they are! These weekend additions will ensure you head home feeling pampered or at least send you home with some entertaining stories to tell.
The party starts off right when you invite some Butlers in the Buff to pour drinks, run the drinking games and flirt with your girls. We don't like to see them leave, but we sure don't mind watching them walk away.
Wicked Tours is your one-stop shop for all wine shenanigans. Our Tours are the opposite of stuffy. Rowdy wine concierges, luxury vans, excellent winery stops and fun to find down every vineyard driveway.
There's nothing wrong with wanting to be the center of attention during your bachelorette weekend – so why not commemorate it with some fun photos? You can hire a private photographer to join you for some of your weekend activities to capture all the gorgeous candids and cute photos. It also helps you and your gals stay off your phones so you can focus on each other!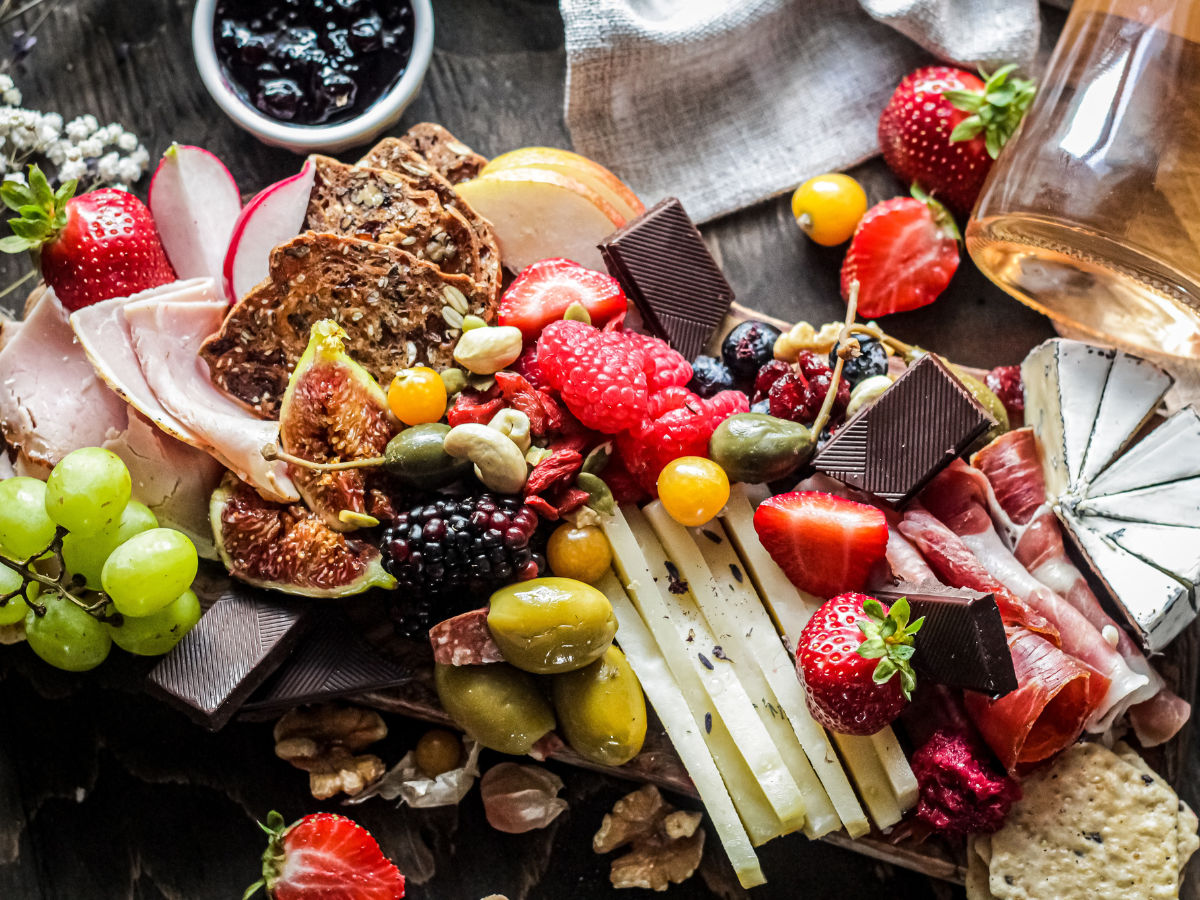 Afternoon Bites | Unsplash, photo by Anto Meneghini
Best Kelowna Restaurants For Your Bachelorette Weekend
A girl's gotta eat. It's no secret that a huge part of a bach weekend's success is the food! Here are fantastic restaurants around town perfect for your bachelorette party weekend.
Boozy Afternoon Bites
The plates may be small, but the flavors are gigantic. Micro Bar Bites is a small plates bar with inventive dishes and a major focus on aesthetics. You'll love this place for trendy bites and cute cocktails.
Salt & Brick will fill all your floral, feminine vibe needs with cheeses, wines and creative dishes (if there was a time to try a dish with brussels sprouts and popcorn, it's here).

For some sneaky speakeasy fun, head to The Curious Cafe. When you walk in, it looks like another casual pizza spot. But head to the back, and you'll find Bar Norcino – a cozy speakeasy with live music and great cocktails.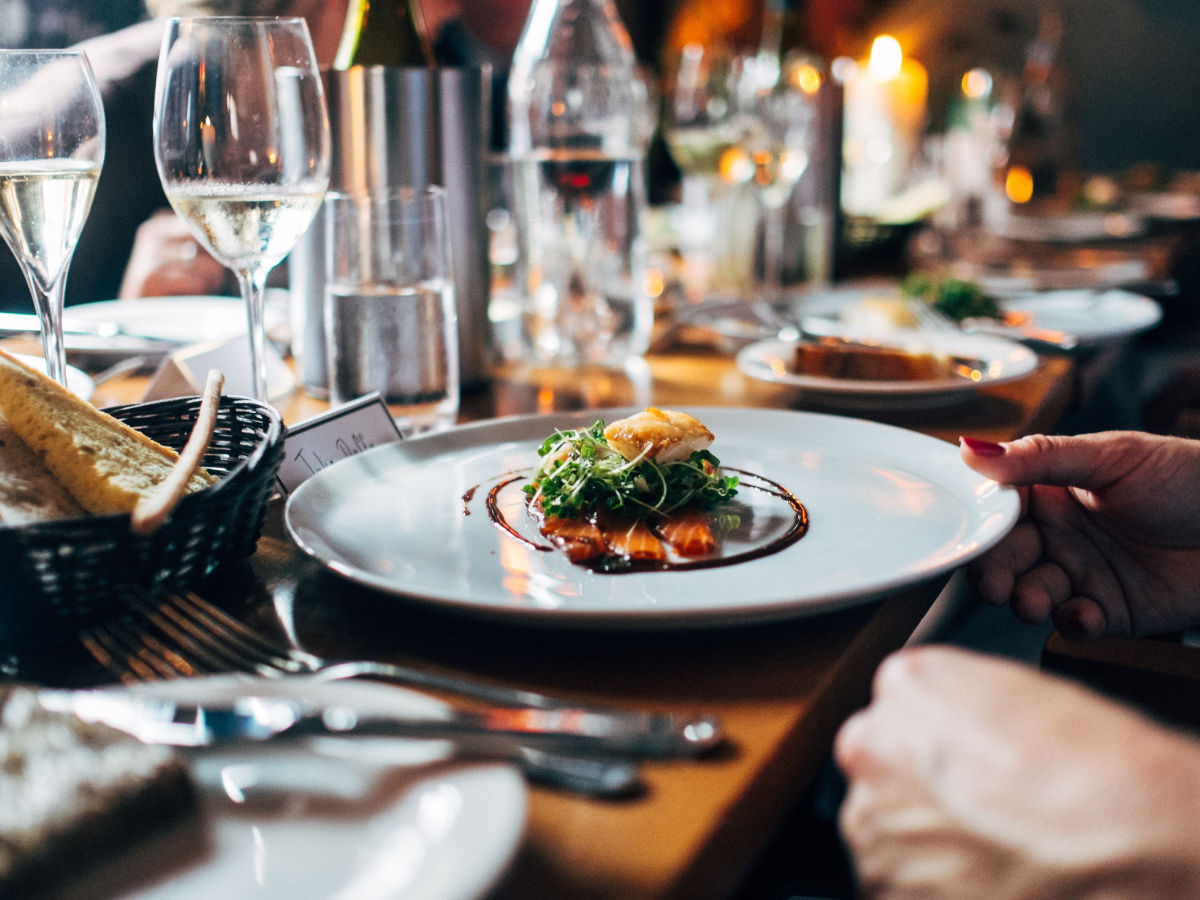 Celebratory Dinner | Unsplash, photo by Jay Wennington
Celebratory Dinner
Your bride needs a great dinner to toast to her favorite people – and these restaurants bring all the flavor, atmosphere and stellar service you need to kick off your night right.
Oak And Cru Social Kitchen and Wine Bar is right in the action of downtown Kelowna and serves delicious dishes paired with waterfront views of Lake Okanagan. If you're lucky, you may even get to dine in one of their heated dining globes.

Angel Share is located in one of our favorite wineries, Crown & Thieves, and will really bring your girls together over large plates of great food. Angel share specializes in family-style dishes, making this a delicious dinner and a bonding experience in one.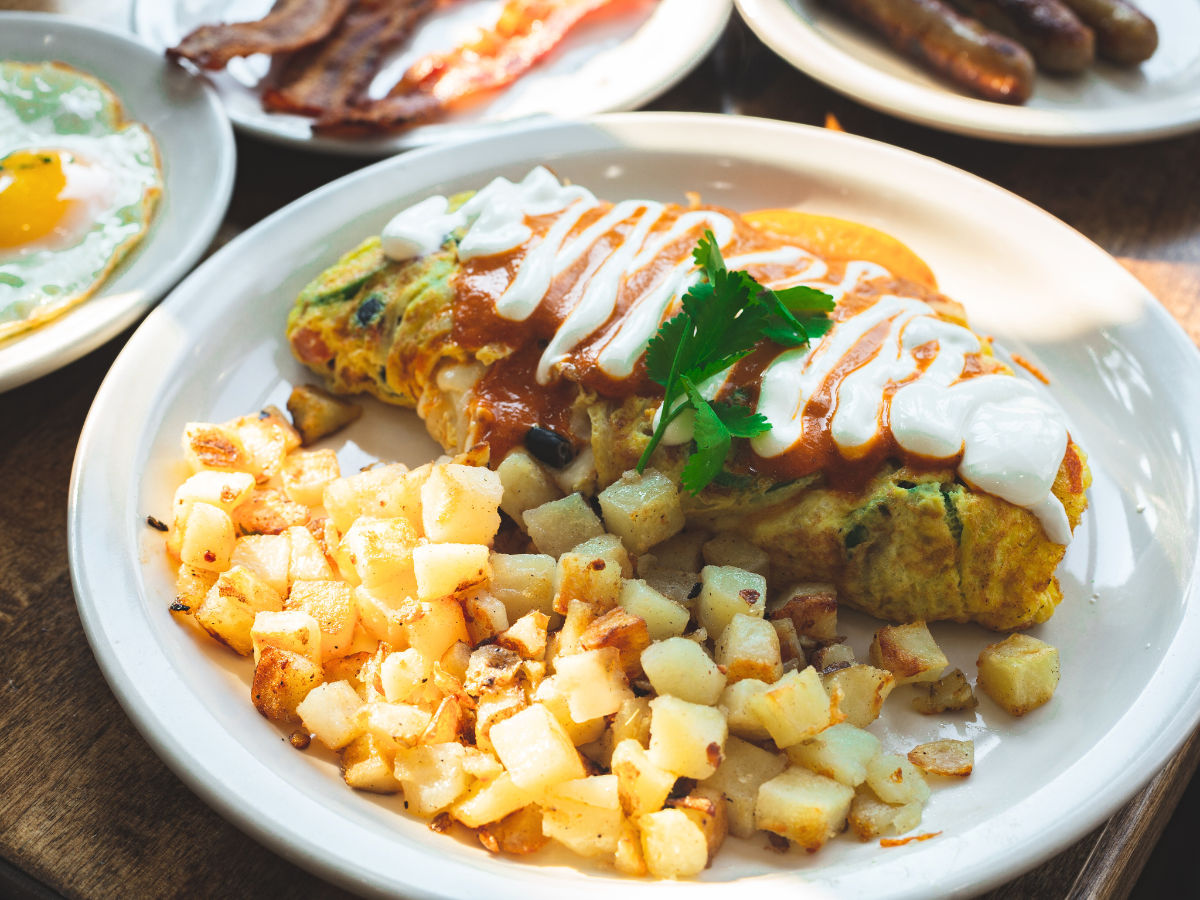 Hangover Brunch | Unsplash, photo by Mary West
Brunch to Cure Your Hangover
After your night out, you're sure to need a greasy pick-me-up. Luckily, many Kelowna brunch spots know just what you need to survive the day after an especially enthusiastic bar crawl.
Graze through some of your favorite brunch flavors while enjoying some hair of the dog at Kettle River Brewing. Or, if you're not done enjoying your 2000s jams, head to Krafty Kitchen for their famous Hip Hop brunch. With dish names like "Notorious BLT" and "Pop Lox and Drop It," you're sure to twerk while you taste.
There ya have it – a bachelorette weekend with adventure, style and just the right amount of chaos to bring home some good party stories before the big day. If you need help planning your wine-de-vu for your Kelowna bachelorette party, reach out to our team! With private wine tours and endless party expertise in the area, you're in great hands.