In Wicked Tours' guide to Canadian wines by region, discover the different Okanagan Valley and Niagara Peninsula wines.
There is so much more to Canada than maple syrup alone! It is seldom known worldwide, but Canada makes some stunning wines. Canadian wine is gradually making a name from Ontario's famous icewine-producing wine country to the lesser-known vineyards of the verdant Okanagan Valley. If it weren't making a name for itself, you probably wouldn't have clicked through to this guide! A love for local wines inspired the foundation of Wicked Wine Tours, and we will continue to provide Kelowna Wine Tours with the zeal and passion that has earned us the top reviews in the area. We wrote our Canadian Wine FAQ earlier this year and packed it full of a lot of information, but it occurred to us that people might like to read a slightly more straightforward guide to Canadian wine by region. Please get in touch if reading this guide gives you an unquenchable thirst for more information about Canadian wine — especially from British Columbia's Okanagan Valley.
Introduction to Canadian Wine
Canada is the second-largest country globally, but only a tiny portion of its land is suitable for wine production. Canadian wine production falls into two central regions we'll discuss for the rest of this guide: the Niagara Peninsula in Ontario and the Okanagan Valley in British Columbia. There are much smaller wine producers in other regions of Canada, with some vineyards in Nova Scotia, Quebec, and Alberta. But if you have tried any Canadian wine, it was almost certainly from Ontario's Niagara Region or the Okanagan Valley in British Columbia.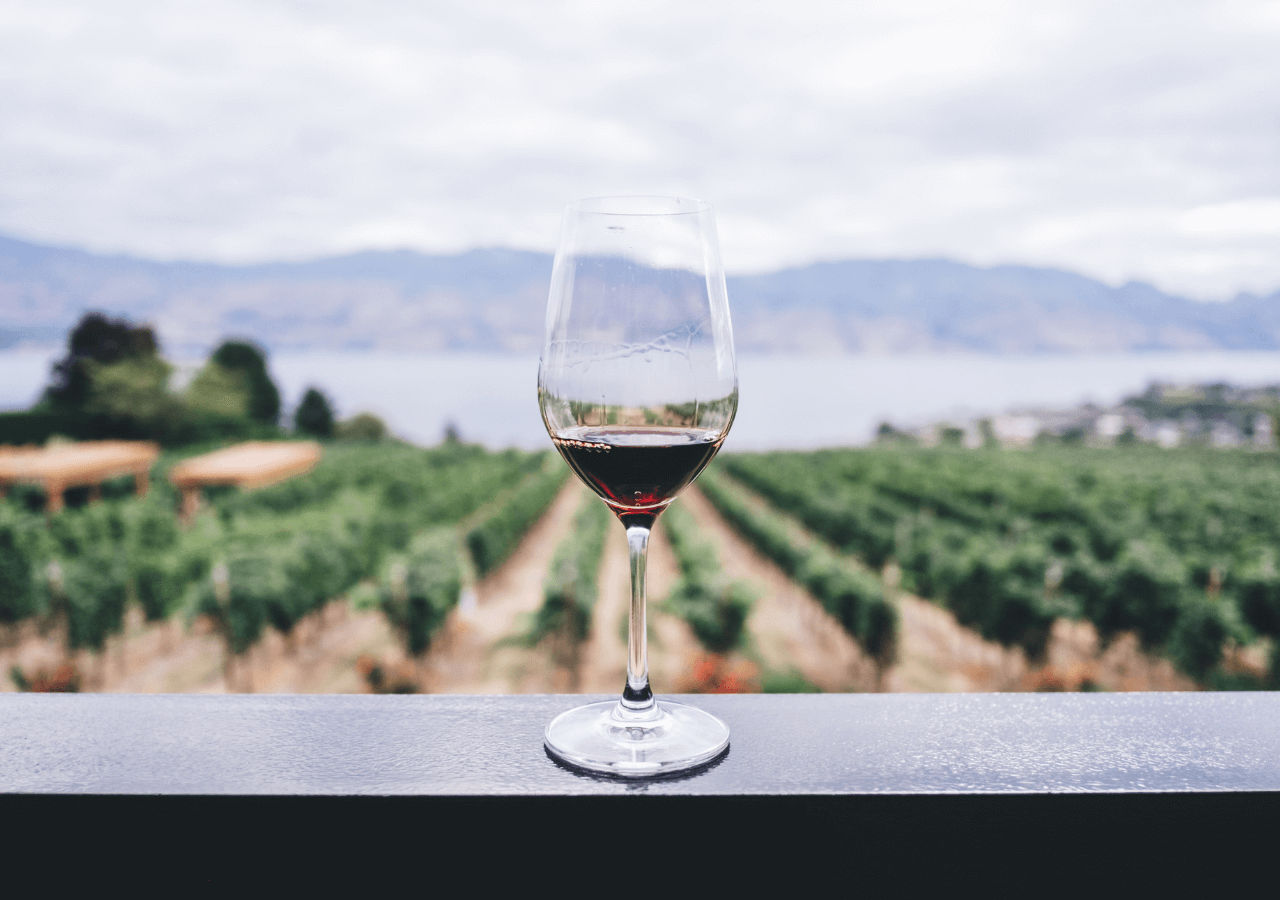 The Wines of the Okanagan Valley
The Okanagan Valley produces the widest variety of wines in Canada. This diverse range of grapes is possible because of the enigmatic, almost tropical climate in our part of British Columbia. If you're doubtful that anywhere in Canada is 'that' hot, consider that our summer days can often reach temperatures as high as 40°C. These higher temperatures allow us to grow grape varieties you can't grow anywhere else in Canada, and it makes for a truly diverse range of wines, wine tastings and vineyard tours.
Not every part of the Okanagan Valley is identical; it's a large area with various kinds of soil and landscape. Over time, local vineyards have experimented with other varieties, finding out what works. For instance, hearty grape varieties thrive in the southern portion of the Okanagan; this area produces incredible Syrah, Cabernet Sauvignon, and Cabernet Franc. By contrast, lighter-skinned, more delicate grape varieties thrive in the northern parts of the Okanagan Valley; this is where you can look forward to wines like Gewurztraminer, Pinot Gris, and Riesling.
To the uninitiated, it's almost surreal that our little slice of heaven in British Columbia can produce such an extravagant portfolio of wines. However, anyone who has visited in the summer will believe it wholeheartedly. The warm, balmy summers, the beautiful, idyllic views, and the entire look and feel of the Okanagan are perfect for wine production.
The Wines of the Niagara Peninsula
Niagara was the trailblazer for Canadian wine and had international accolades to prove it. While the Okanagan produces the widest variety of wines in Canada, it doesn't make nearly as much volume as the Niagara Peninsula in Ontario. The region isn't as warm as the Okanagan Valley in summer, so it can't support as wide as different grape varieties. Still, it has turned its weakness into its strength by exploiting the opportunities its colder temperatures present. This is why Niagara is known as the best place in the world for icewine…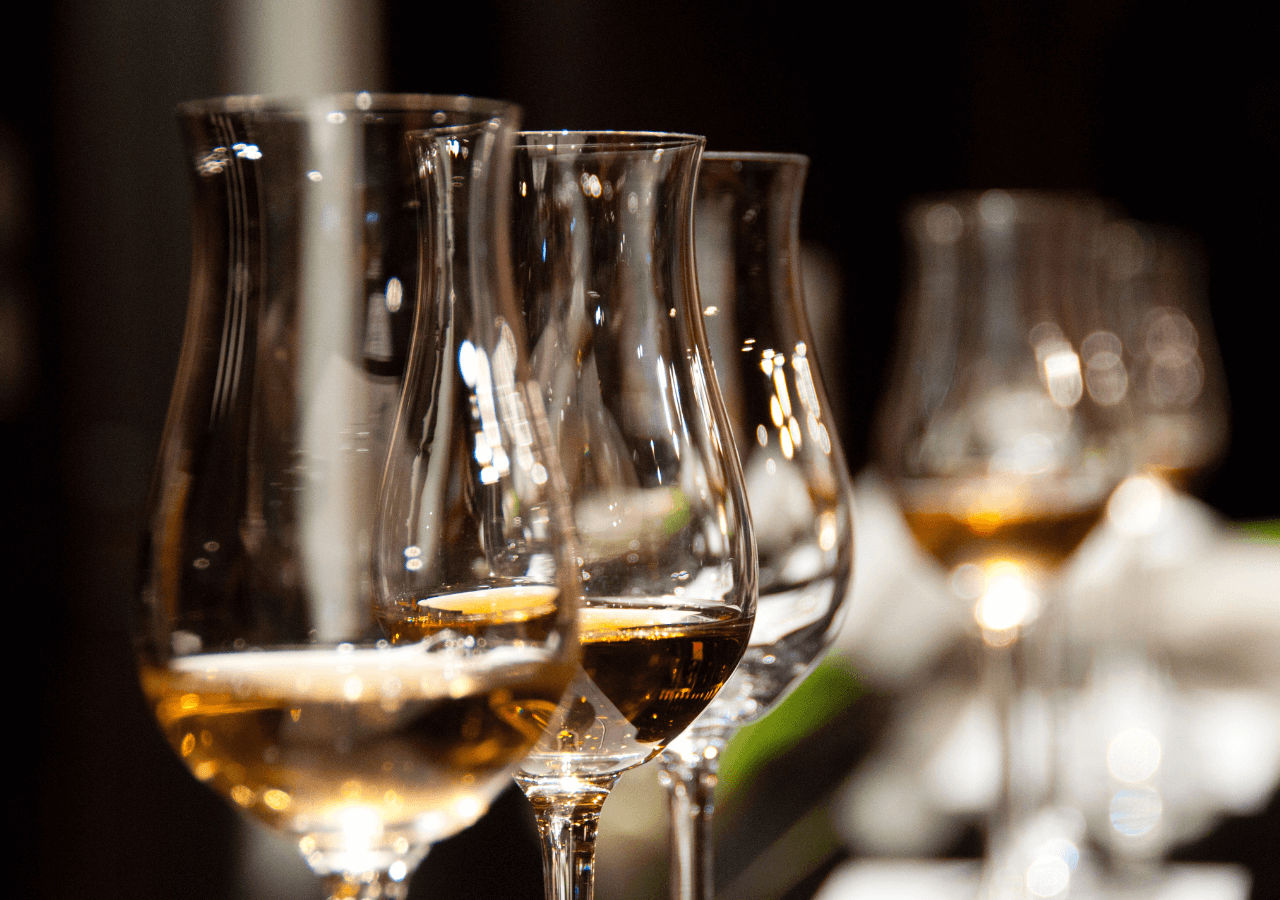 Niagara's Icewine
The icewine of Niagara Peninsula put Canada's wines on the map, and we are all truly thankful for that. This beautiful, sweet wine is prized worldwide for its flavour and the precise conditions required for its production. An icewine is made by allowing grapes to hang unharvested until winter when freezing temperatures (around -8°C) cause the water in the grapes to freeze. This freezing process raises the grapes' Brix (sugar content), making the liquid golden and syrupy. This magical, half-frozen liquid produces arguably the most excellent dessert wine in the world. In Europe, winemakers made icewine for years, but the inconsistent winters always meant an Icewine vintage was never guaranteed. In Niagara, however, there is a successful Icewine vintage every year!
Of course, the Niagara Peninsula also produces many other wines that aren't icewine; if you'd like to get a taste of the region, look out for their excellent Chardonnay, Riesling, Vidal, and Cabernet Franc. This region has been making wine much longer, producing much more volume. So, chances are, if you've ever tasted Canadian wine, it's been from Niagara. We're sure that the region's wines will continue to develop, and we're excited to see what comes out of the Niagara Peninsula next. This is part of what's so great about Canadian wine: it's constantly evolving!
You should try a wine made in other regions of Canada, and we will always keep an open mind. But, to be honest, there are very few at this time. We are sure that other Canadian regions will start to grow and make more and more wines, and we'll be the first to order a bottle (or six). We hope this guide has helped introduce you to Canadian wines and that you're inspired to visit the Niagara Peninsula and the Okanagan Valley. If you have questions about the Kelowna Wine Tours (in the Okanagan Valley) here at Wicked Tours, please don't hesitate to contact us. We offer wine tours almost all year round — even in the depths of winter! And be sure to read about the Best Places to Visit in British Columbia!