Are you wondering how to spend three days in Kelowna wine country? Read the Wicked Tours' tips for all the fun things you can do while in town.
A tour we think you'll love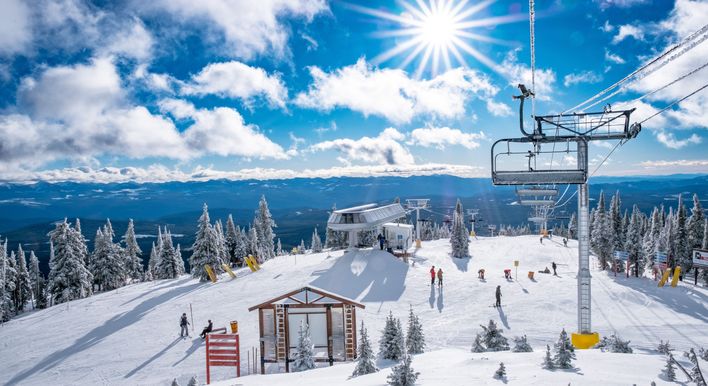 Big White Shuttle
From CA$119
View tour
Are you coming to Kelowna for a three-day trip? Surrounded by jaw-dropping scenery, incredible natural wonders, world-class wineries, and a buzzing food and drinks scene, you'll find many unique ways to fill your time!
Everyone has their interests and travel preferences, so we're not here to outline a rigid itinerary. Instead, we have used our local knowledge to recommend some of the best activities the Kelowna area offers. This is Canada's finest wine country, so you can be sure that we've included half-day and full-day wine tours in Kelowna! If you have any questions for the Wicked Tours team, please feel free to get in touch.
In the meantime, let's get started on our tips for how to spend three days in Kelowna wine country!
Dive into One of Canada's Most Acclaimed Wine Country Regions
We could hardly not start with wine tours, could we? There are plenty of opportunities for action and adventure later in this list. But it's essential to find time to appreciate the finer things in life at a gentle pace, especially when you're on vacation. This is precisely what Wicked Tours offers!
We love guiding visitors through Kelowna's unique boutique wineries, many of which are family-owned and operated. Everything is surrounded by incredible scenery, from rolling vineyards to scenic lake views. And you can even enjoy relaxed conversations with the winemakers too. Our half-day options include Twilight Tastings: Half-Day Kelowna Wine Tour, Discover Scenic Sip: Lakeside Wine Tour, and Wicked Wine Express: West Kelowna Wine Tours.
With even more full-day wine tour packages to choose from, we can guarantee you a fun, funky, and fascinating time!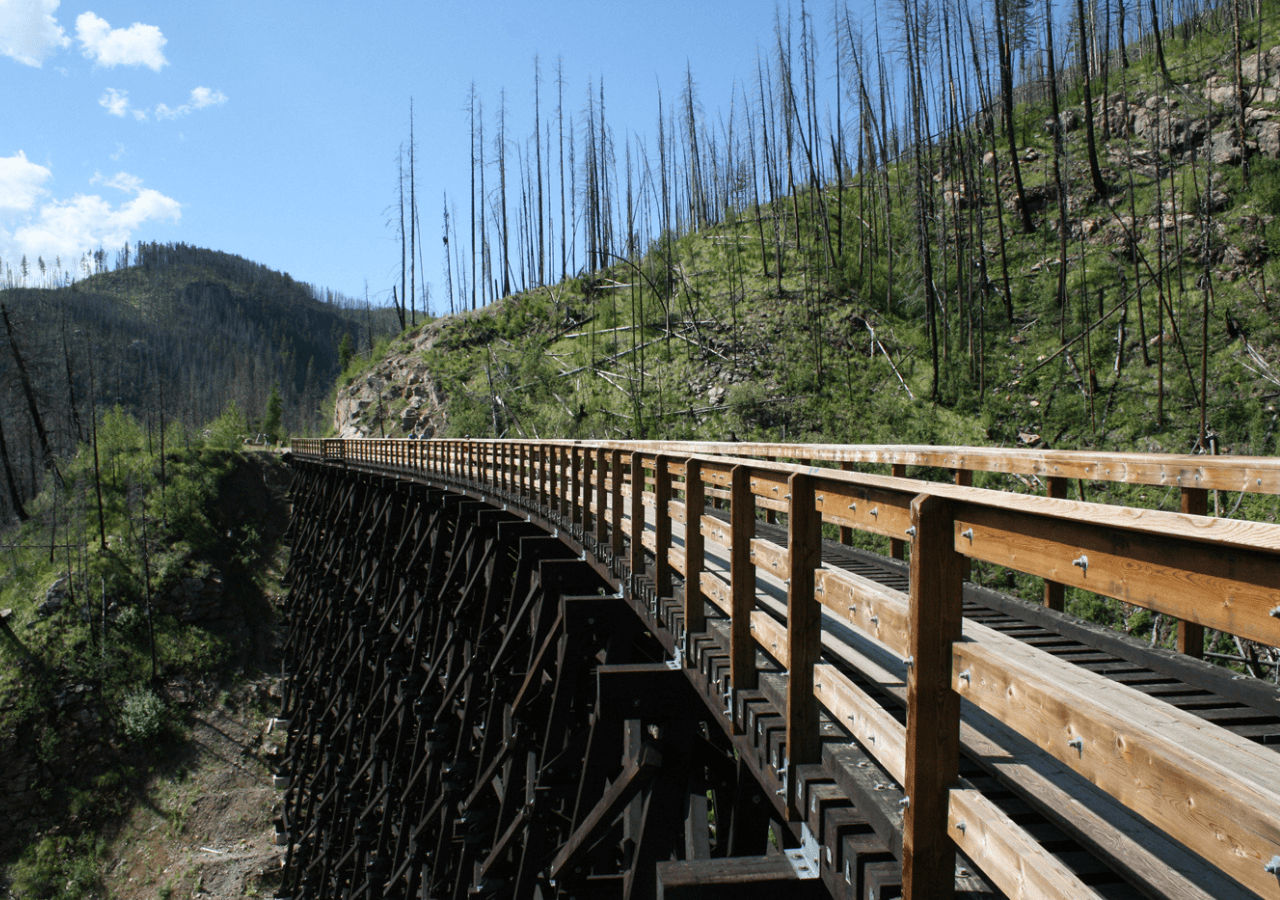 Courtesy of tourismkelowna.com – Myra Canyon Bicycle Rental & Tours Inc.
Get into the Great Outdoors of Kelowna!
Now, about that action and adventure. Kelowna and the surrounding areas are packed with excellent opportunities for hiking and biking through spectacular landscapes.
Knox Mountain sits directly to the north of downtown Kelowna, so it's an ideal place to hike at any time of day. However, morning and sunset hikes are especially rewarding. Knox Mountain's summit stands 300 meters above Lake Okanagan so that you can enjoy awe-inspiring views across the water, the city, and the mountains beyond. And there are plenty more hiking opportunities in the areas surrounding Kelowna, including:
Pincushion Mountain Trail

Myra Canyon

Rose Valley Regional Park

Crawford (Canyon) Falls

Christie Falls

Fintry Falls

Bear Creek Falls
If you want a two-wheeled adventure while spending three days in Kelowna wine country, we recommend heading to Myra Canyon. The courses at Myra Canyon follow the route of the disused KVR (Kettle Valley Railway). This means you can ride over the 18 iconic trestle bridges and through two railway tunnels, all of which sits among beautiful steep-walled canyons. Some of these trails also welcome cyclists.
Don't Forget Watersports and Activities on the Lake!
Do you want to make a splash on Lake Okanagan while you're in town? The good news is you've got plenty of options to choose from.
You can find reliable classics like kayak, canoe, and SUP rentals alongside the newest addition to the watersport family — flyboarding! And with pedal boats, water skis, boat rentals, and much more, you can get out on the lake in any way that suits you.
Of course, most lake-based action takes place during the summer. If you're visiting us in winter, check out our tips for the best winter activities in Kelowna.
Enjoy Our Renowned Food and Drinks Scene
Whether you've worked up an appetite with some outdoor activities or had a slow day exploring the city, Kelowna has plenty to offer when you start feeling hungry, thirsty or both.
Our city has multiple unique spots for breakfast and brunch, especially places that support local producers, feature local and sustainable ingredients, and most feature gluten-free options. Some of the best include The Bohemian Cafe, Diner Deluxe Kelowna, The Jammery, and Central Kitchen + Bar. You can discover more about these popular places by reading our list of the best breakfast-brunch restaurants in Kelowna.
If you're looking for restaurants for lunch or dinner, we have also provided (tried-and-tested!) recommendations in our Guide to Restaurants in Kelowna. Our city also has a lot of excellent restaurants with outdoor dining and patios.
If the weather is lovely and you want to eat al fresco, consider heading to The Lookout at Gray Monk, Earls Kelowna, Old Vines at Quail's Gate, DunnEnzies Pizza Co, Lakeside Restaurant at the Hotel Eldorado, 19 Bistro @ Fitz, or Central Kitchen + Bar.
Again, we've put together a guide to these recommendations in our list of Kelowna's best outdoor dining and patios.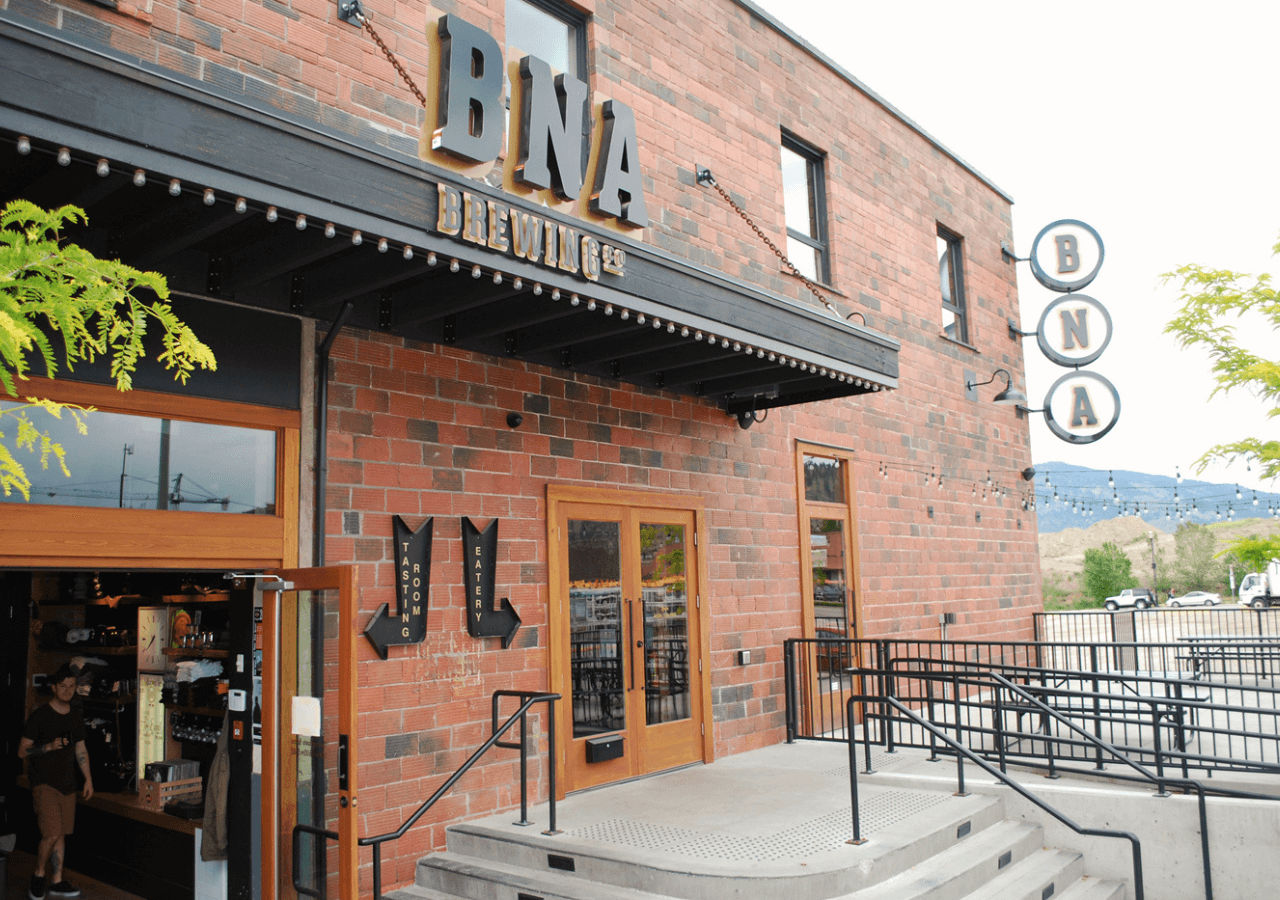 Courtesy of tourismkelowna.com – BNA
What About Drinks in Kelowna Other Than Wine?
As Kelowna's wine experts, we're perfectly placed to advise about the best bars and pubs in town.
For some of the best drinks, bites, and great all-round vibes, we suggest heading to any of the following, depending on your tastes:
BNA Brewing Co. & Eatery

Micro Bar Bites

Hotel Eldorado

Central Kitchen + Bar

DunnEnzies Pizza Co.
Do you want to find out more about these bars and pubs? Check out the list of our favourite places for drinks in Kelowna.
And There's So Much More for Your Kelowna 3 Day Itinerary!
We could go on and on with more suggestions for your three days in Kelowna wine country, but we don't want to keep you too long!
Some of the other standout activities you can consider include:
Taking a stroll in Waterfront Park

Getting some retail therapy on Bernard Avenue

Exploring Kelowna's live music venues

Heading to Parlour for handmade, small-batch ice cream
For more travel inspiration, look over our action-packed one-day itinerary for visiting Kelowna.