Embark on a captivating journey through Kelowna's vibrant social scene as we unveil the city's hidden gems in our exclusive guide. Delve into the heart of Kelowna's social landscape with expert insights from Wicked Wine Tours, the esteemed Okanagan tour professionals.
Discover Local Treasures: Best Kelowna Bars and Pubs
From the finest breweries to charming pubs and pulsating nightlife hotspots, join us as we navigate the diverse tapestry of Kelowna nightlife, ensuring you experience the city's nightlife at its absolute best. Whether you're a local seeking a new haunt or a visitor eager to explore, our meticulously curated guide is your key to finding the unparalleled Kelowna breweries, inviting pubs, and the pulsating rhythm of its nightlife.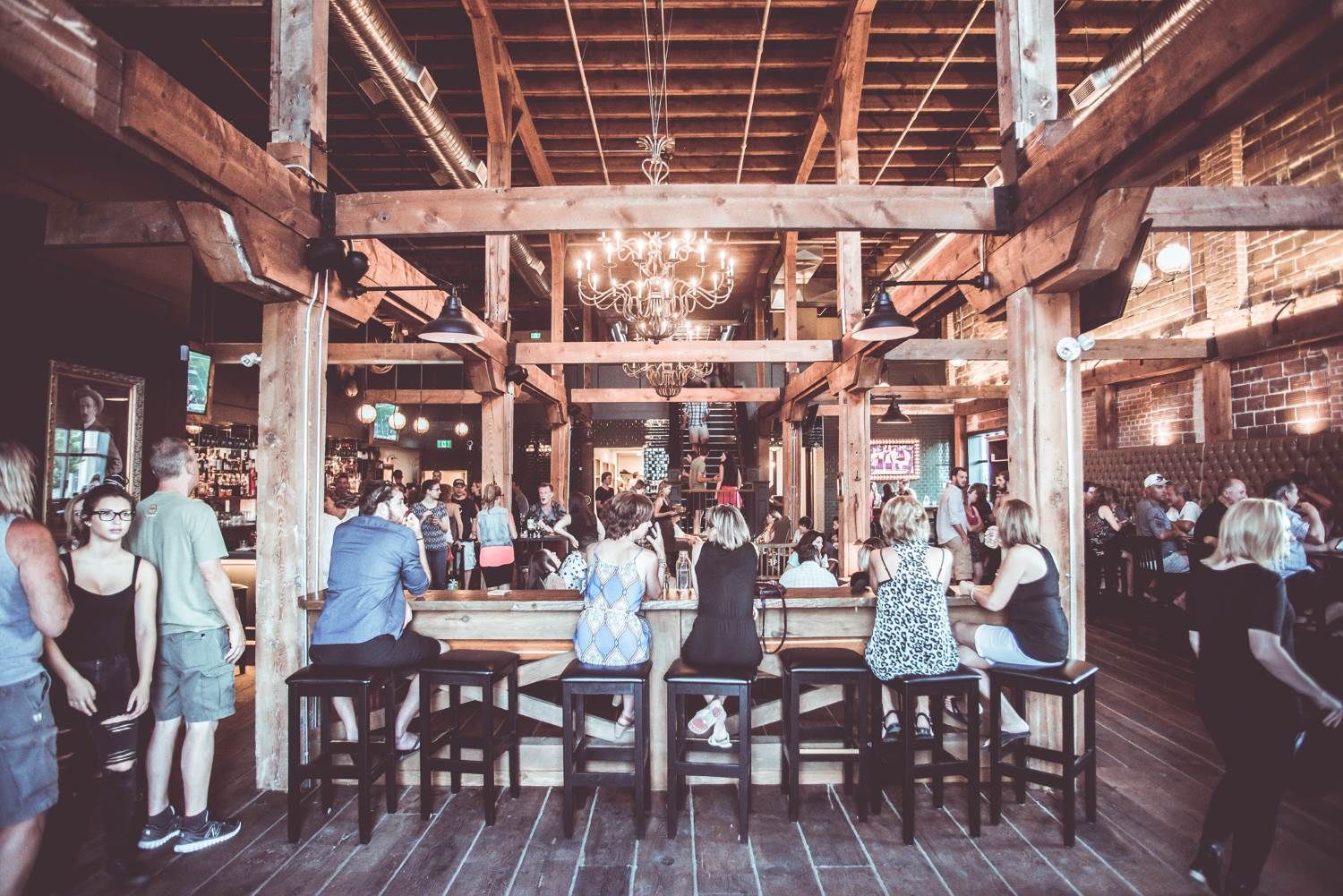 BNA Brewing: Blending History with Craft
Discover the intriguing past of Kelowna at BNA Brewing Co, where the remnants of the British North American Tobacco Company linger in its brick and beam-laden structure. Initially a tobacco factory turned cannery, BNA now stands as a craft brewery and gastropub, paying homage to its roots.
Crafted Brews and More
Explore the vast two-story space, where BNA offers a diverse range of craft beers, showcasing its creations and those from other BC craft breweries. Immerse yourself in the local wine and cocktail list, savouring the fusion of flavours. The lower level hosts the bar, brewery, and kitchen. In contrast, the upper level boasts an array of entertainment options, including a bowling alley, old-school arcade games, and a unique Airstream trailer converted into a bar.
Pro Tip: Plan Ahead
During peak summer months, BNA can get bustling. To ensure a seamless experience, consider making reservations, especially for dinner, larger groups, or if you fancy a round of bowling.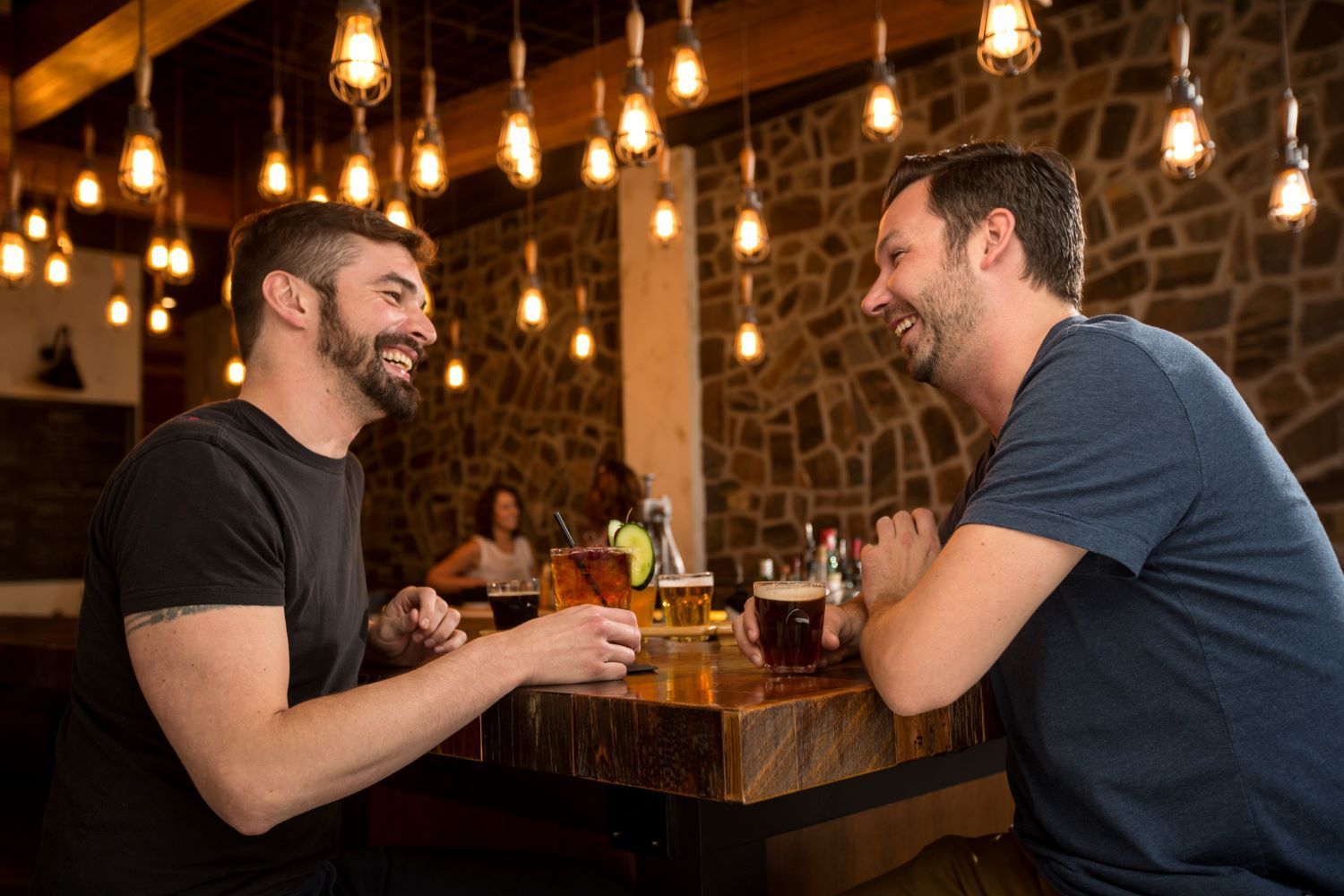 Micro Bar & Bites: Culinary Delights in Small Packages
Nestled two doors down on Ellis Street, Micro Bar & Bites is Kelowna's original tapas bar, an intimate space known for its delectable small plates and carefully crafted cocktails.
Culinary Artistry
As an offshoot of RauDZ Regional Table, Micro emanates sophistication in a cozy setting. The menu, a canvas of ever-changing tapas, offers a delightful array of options, from local and imported cheeses to grilled octopus and duck-fat popcorn. Complement your culinary journey with refreshing cocktails featuring high-end spirits and a selection of local wines by the glass.
Sip, Savour, Repeat
Immerse yourself in the ambiance of Micro Bar & Bites, where the limited seating adds to the exclusivity. Enjoy the warmth of the tiny patio while indulging in a steady stream of unique plates and expertly crafted cocktails.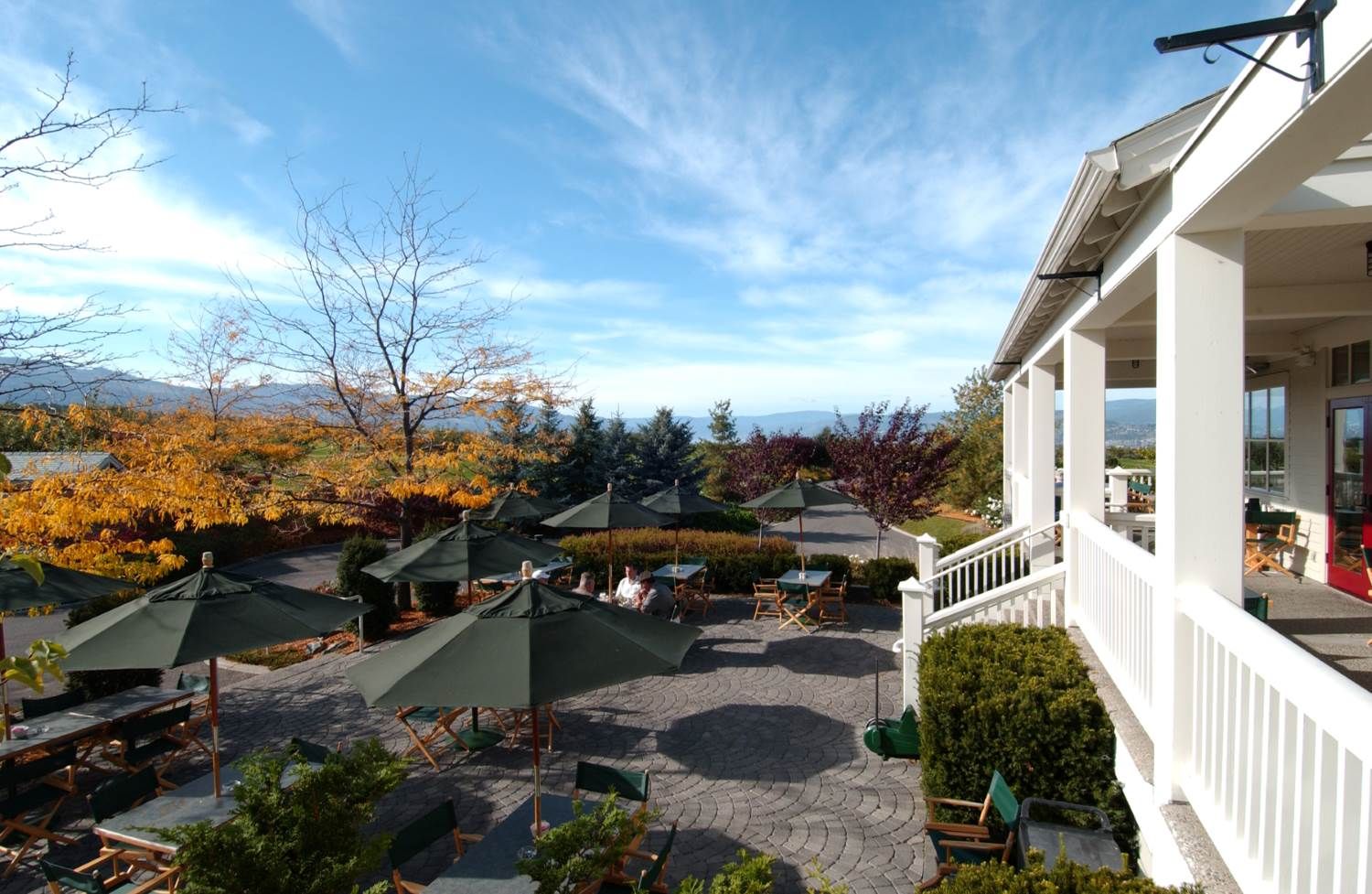 Eldorado Resort: Timeless Elegance by the Marina
Step into the historic charm of Eldorado Resort, one of Kelowna's oldest establishments, and bask in the timeless ambiance of its lounge overlooking the marina.
Whisky, Martinis, and More
With oversized wingback chairs, wood panelling, and rowing memorabilia, the Eldorado Resort lounge offers an exclusive club feel. Choose from an extensive whisky menu or opt for a classic martini while enjoying delectable dishes like crispy buttermilk chicken or lobster mac n' cheese.
People-Watching Paradise
A favourite among locals and visitors alike, Hotel Eldorado provides a unique atmosphere for people-watching. Whether you're there for the drinks, the food, or the ambiance, the lounge promises an experience transcending time.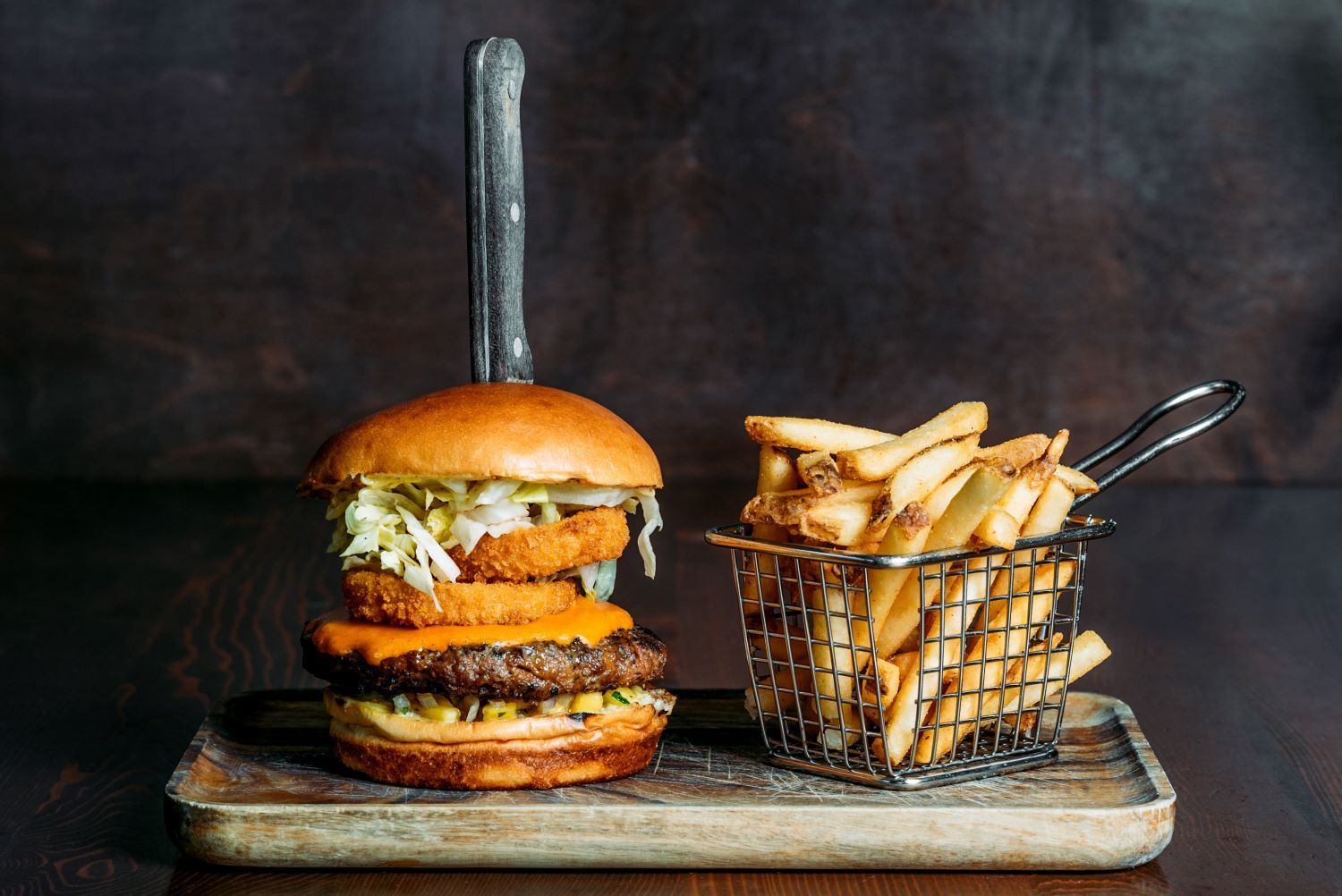 Central Kitchen + Bar: A Culinary Evolution
Central Kitchen + Bar, a perennial recommendation from Wicked Wine Tours, is a testament to Kelowna's consistency and culinary evolution.
Evolution in Every Bite
After a significant expansion and renovation, Central has retained its local vibe while offering an expanded selection. From burgers to crispy pizza vegan and gluten-free options, Central's core menu remains true to its roots, complemented by seasonal features showcasing local partners. A haven for food enthusiasts, Central Kitchen + Bar continuously evolves while delivering exceptional service.
Diverse and Dynamic
Central is more than just a place to dine; it's an experience. With a blend of great food, delicious cocktails, and local craft beer, it remains a top choice in various categories, including Best Burger, Best Pub, and Best Place to Take a Date.
---
DunnEnzies: Where Pizza Meets Perfection
DunnEnzies, a local favourite with humble beginnings, has grown into a hotspot known for its incredible pizzas, tacos, and vibrant atmosphere.
Pizza Paradise
From their downtown location to additional spots near UBCO and the financial district, DunnEnzies' popularity is evident. Indulge in their Italian-style pizzas, colossal nachos, and rotating taps featuring local craft beer and cider. The flagship Mission location offers a spacious backyard patio with a 185-year-old London Plane tree and live music events.
Local Love, Global Flavors
DunnEnzies has become a staple in Kelowna, drawing admiration even from visitors in Eastern Canada. The combination of flavorful pizzas, diverse menu offerings, and a lively ambiance makes it a must-visit for those seeking an authentic taste of Kelowna.
---
In Kelowna, these establishments offer food and drinks and a unique blend of history, culinary artistry, and vibrant atmospheres. Whether you're a local seeking new experiences or a visitor eager to explore Kelowna's culinary scene, these hidden gems promise an unforgettable journey.