Kelowna Shuttle Service
5
.
3 reviews
Immaculate, modern fleet with professional drivers
Need a ride for your next holiday party or team-building event in Kelowna? Look no further than Wicked Tours – the perfect shuttle service for any occasion. Our friendly and knowledgeable guides will personalize your service to match your preferences and ensure you have an unforgettable experience. Don't worry – we'll pick you up right at your office!
Enjoy our award-winning corporate shuttle service in Kelowna and the surrounding Okanagan Valley. Our shuttle service is designed to meet businesses' unique transportation needs, whether for corporate events, executive travel, or airport transfers.
Our professional and experienced drivers are committed to providing the highest level of service, ensuring that your employees, clients, or guests arrive at their destination in comfort and style. We offer a range of modern and luxurious vehicles, including luxury SUVs and vans, all equipped with the latest amenities and safety features.
Our shuttle service is fully customizable to meet your needs and preferences, with flexible scheduling and real-time tracking for added convenience. Our transportation experts will work closely with you to create a personalized transportation plan that meets your budget and exceeds your expectations.
With our corporate shuttle service, you can rest assured that your business and reputation are in good hands. Our commitment to excellence has earned us multiple awards for exceptional service and customer satisfaction.
Book your corporate shuttle service with us today and experience the best luxury transportation in Kelowna and the Okanagan Valley.
Private corporate shuttle service

Pick-up and drop-off at your Okanagan address

Round-trip transport in a Ford Transit or Lincoln Navigator

Complimentary bottled water

Wicked Wine Concierge
Taxes

Automatic 18% Gratuity
Frequently asked questions
Plans sometimes change. We get it; it happens to us too. So we're happy to provide a hassle-free, 100% refund if you give us 48 hours' notice. Within 48 hours, we've already started preparing for your tour, and we can't quickly fill your slot, so we can't provide you with a refund in that case, and there is a 100% charge for the entire invoice. Very, very rarely, we're the ones that have to cancel. We'll try hard not to, but if we do, we'll ask if you prefer to reschedule or have us refund you. Should government restrictions prevent tours from operating, reservations can be rescheduled or are 100% refundable.
A 20% deposit is required at the time of booking. Your Tour Guide will collect the balance of the payment after the tour. We accept cash and credit cards, including American Express, MasterCard, and Visa. Debit is not available. Gratuities are NOT included - suggested gratuity: 15-25%. For groups of eight or more, private tours, and prepaid invoices, an 18% gratuity will be added. Split payments are available for small groups. For large groups, please organize payment in advance and present your Tour Guide with one payment method.
Availability
Corporate shuttle service is available from 5 PM - 11:30 PM April to September and from 7 AM - 11:30 PM October to March.
Corporate shuttle service is available from 5 PM - 11:30 PM April to September and from 7 AM - 11:30 PM October to March.
Same-Day Reservations
Please call us at 250-864-9453 for same-day availability.
Please call us at 250-864-9453 for same-day availability.
3 Reviews

Verified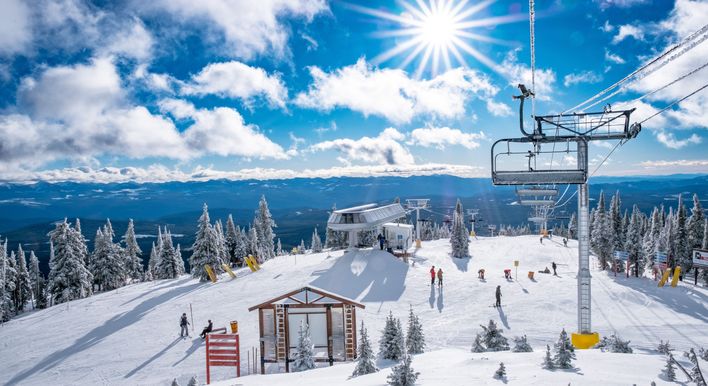 Hey there, snow enthusiasts! Want to reach Big White Ski Resort with ease and total comfort? Look no further because our private shuttle service has got you covered!
Picture this: hassle-free airport pickups at Kelowna International Airport, followed by a smooth and direct transfer right to the snowy wonderland of Big White Resort. Oh, but wait, it gets even better! Before we whisk you away to the resort, we'll treat you to a one-hour stop for groceries and beverages, so you can stock up and have all your favourite goodies ready for the adventure ahead.
And guess what? When it's time to say goodbye to the powdery slopes and head back home, we'll be waiting for you, ready to take you on a cozy and convenient ride back to the Kelowna airport. Of course, if a one-way journey is more your style, we've got that covered too!
So, why wait? Book your private shuttle service now and prepare for a seamless, stress-free, and oh-so-comfortable journey to and from Big White Ski Resort. It's time to hit the slopes in style!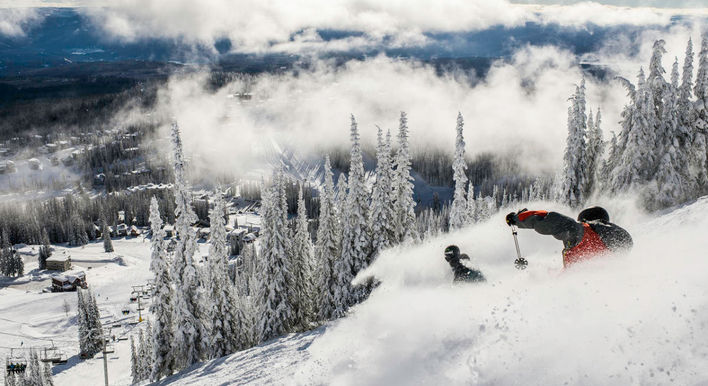 Looking to hit the slopes at SilverStar Mountain Resort hassle-free? Look no further! Our private shuttle service makes it safe and easy for you. We've got you covered from the moment you land at Kelowna International Airport. Our door-to-door pick-up and drop-off service ensures a seamless journey to and from the resort. Plus, we've added a one-hour grocery stop to stock up on essentials, so you can focus on enjoying your time at SilverStar.
Heading back home? We offer convenient return services to the airport too. And if one-way is more your style, no worries - we can arrange that too. With our Wicked Shuttle, your travel worries melt away, leaving you nothing but excitement for your SilverStar adventure. Book now, and let us take care of the rest!