Are you looking for tips on the best hotels in Kelowna on your upcoming trip? Read Wicked Wine Tours' expert guide to ensure you choose the right spot!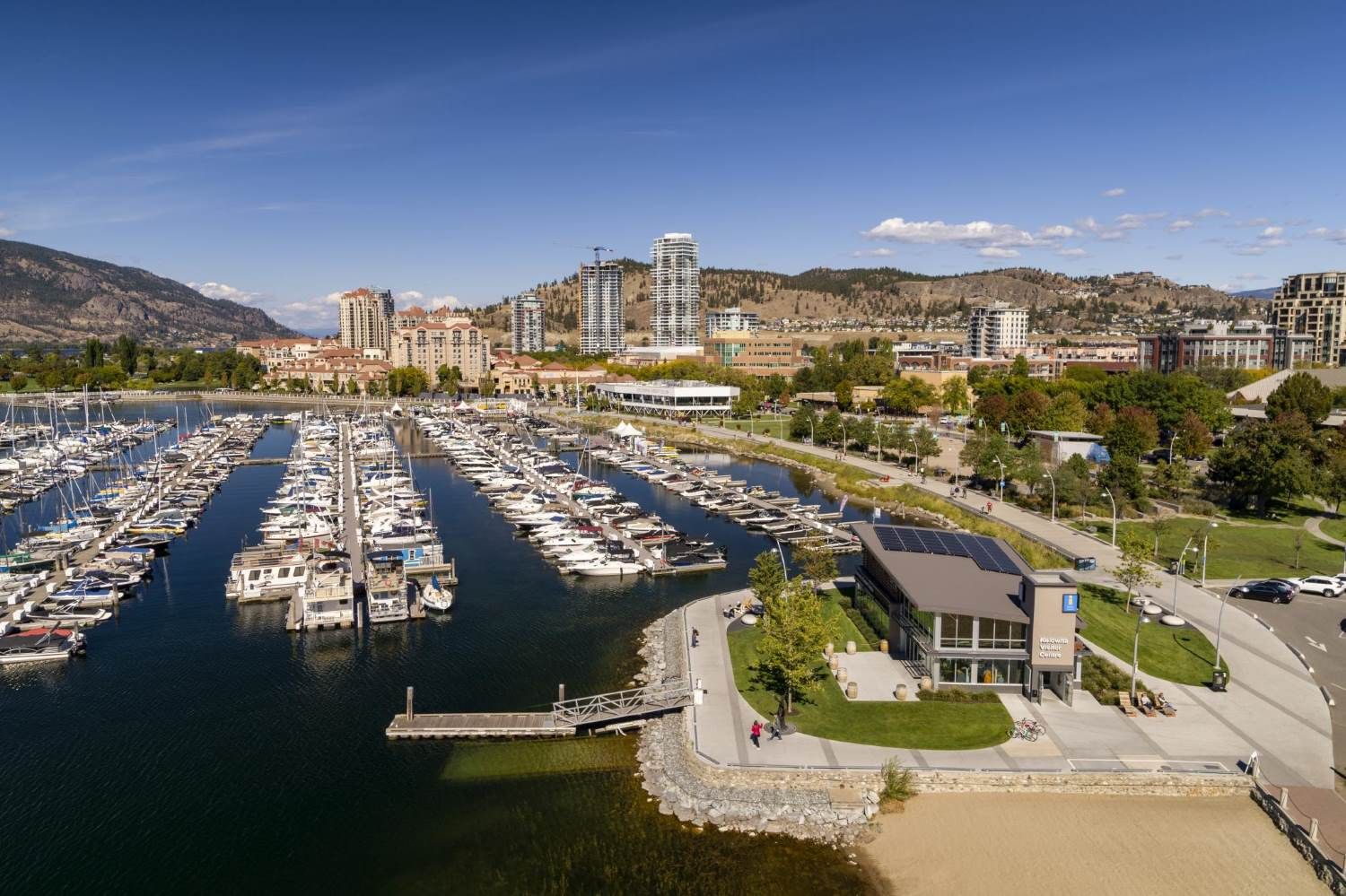 The Best Hotels in Kelowna: Tips from a Local
The location of your accommodation has all the power to make or break a vacation. At Wicked Wine Tours, we want you to make the most of your time in Kelowna, so we have put together our recommendations for the best places to stay. Our local knowledge is one of the key ingredients in the success of our award-winning wine tours. We love passing on tips and suggestions to help make trips here memorable for all the right reasons.
Do you have any questions about the specific wine tours we operate? Or do you want more information about our comprehensive service? Please don't hesitate to get in touch with us. For now, though, let's focus on our recommendations for the best hotels in Kelowna.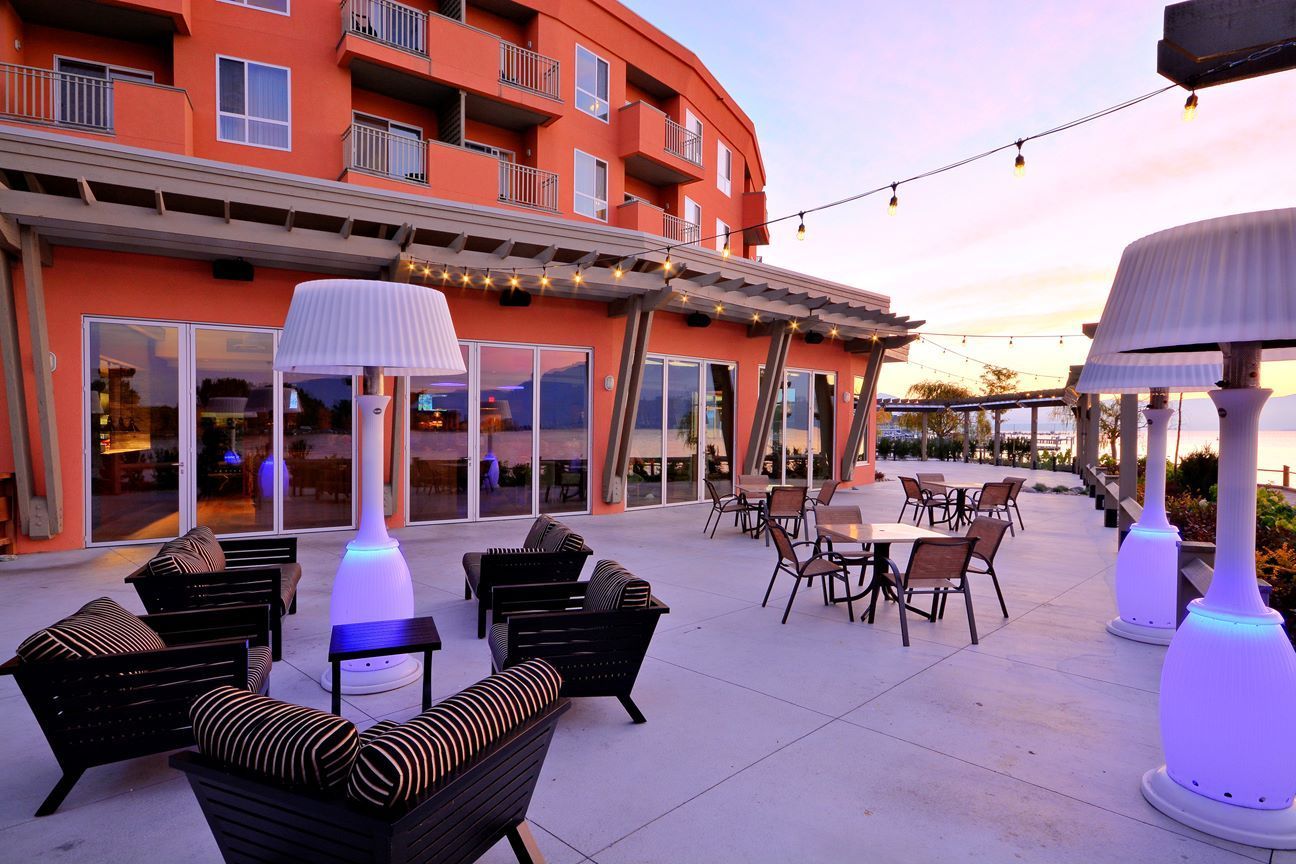 Stay Waterfront at the Hotel Eldorado and Manteo Resort
The Hotel Eldorado and Manteo Resort sit side by side on the shore of Okanagan Lake. And while they are different accommodation options, they share the same ownership.
Established in 1926 by Countess Bubna, an aristocratic English woman, the Hotel Eldorado is rich in warmth, heritage, and old-world charm. And the passing decades have only added to this character!
Today, this hotel makes an excellent choice for your vacation due to its stunning waterfront location, private boardwalk, luxury marina, and Kelowna's number one outdoor venue — its rooftop terrace complete with unobstructed, unparalleled views of the lake and mountains.
And the sunset views are spectacular from this vantage point, too. The Manteo at Eldorado Resort is a more modern blend of calm, comfort, and convenience.
The resort covers seven acres of prime lakefront real estate. It has indoor and outdoor swimming pools, incredible on-site restaurants, and bars and lounges with gorgeous valley views.
The Hotel Eldorado and Manteo Resort are within walking distance of boutiques, cafes, and world-class wineries, so there's plenty to explore over multiple days.
But if you're only in town for a short stay, find inspiration for an action-packed trip with our one-day itinerary for visiting Kelowna.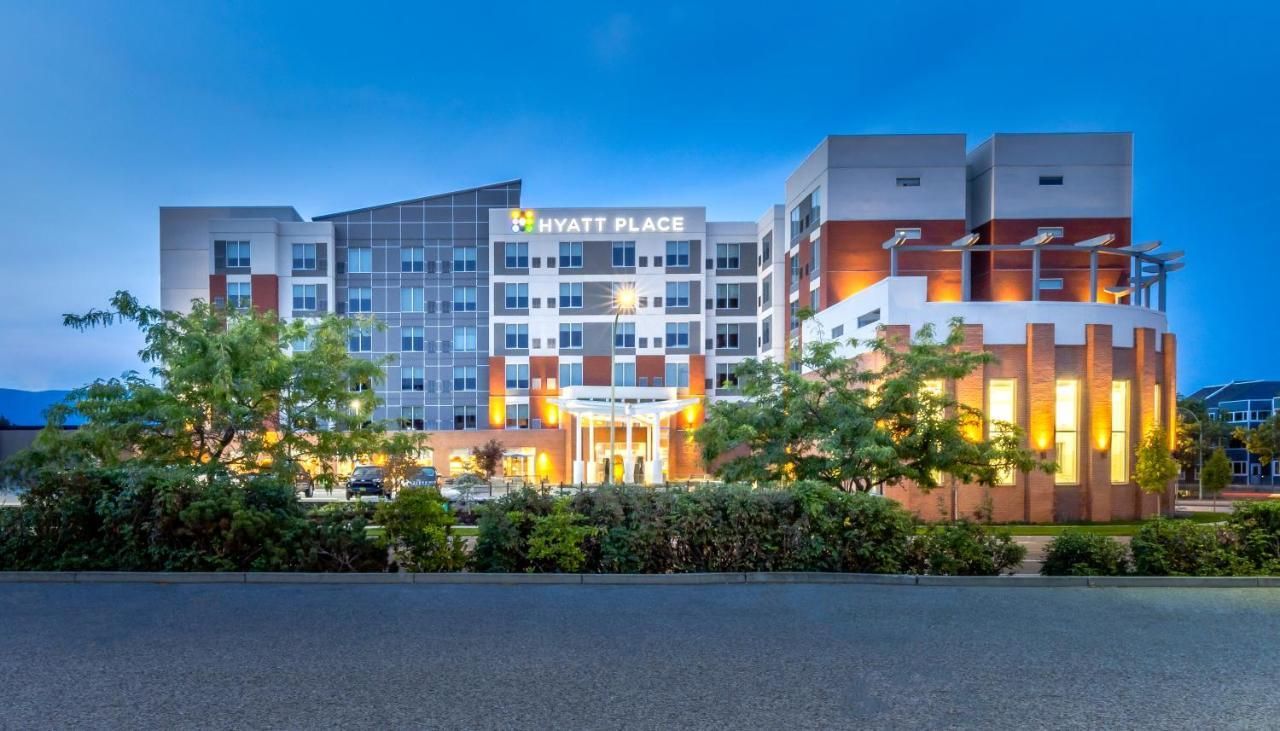 Rest and Relax in the Modern Hyatt Place
As the newest hotel on this list, it's no surprise Hyatt Place has chic modern interiors.
This hotel sits in Kelowna's business district, near highly-rated restaurants and typical shops.
The elegant rooms and suites have thoughtful design touches like the signature Cozy Corner, the perfect place to curl up and relax between adventures in and around town.
Hyatt Place ticks every box for discerning travellers with complimentary breakfast and internet, a fitness center, a swimming pool, a laundry service, a restaurant, and a bar.
Do you want to explore our famous local food scene on your trip? Of course you do! Please find the best bites around with our Guide to the Best Kelowna Restaurants.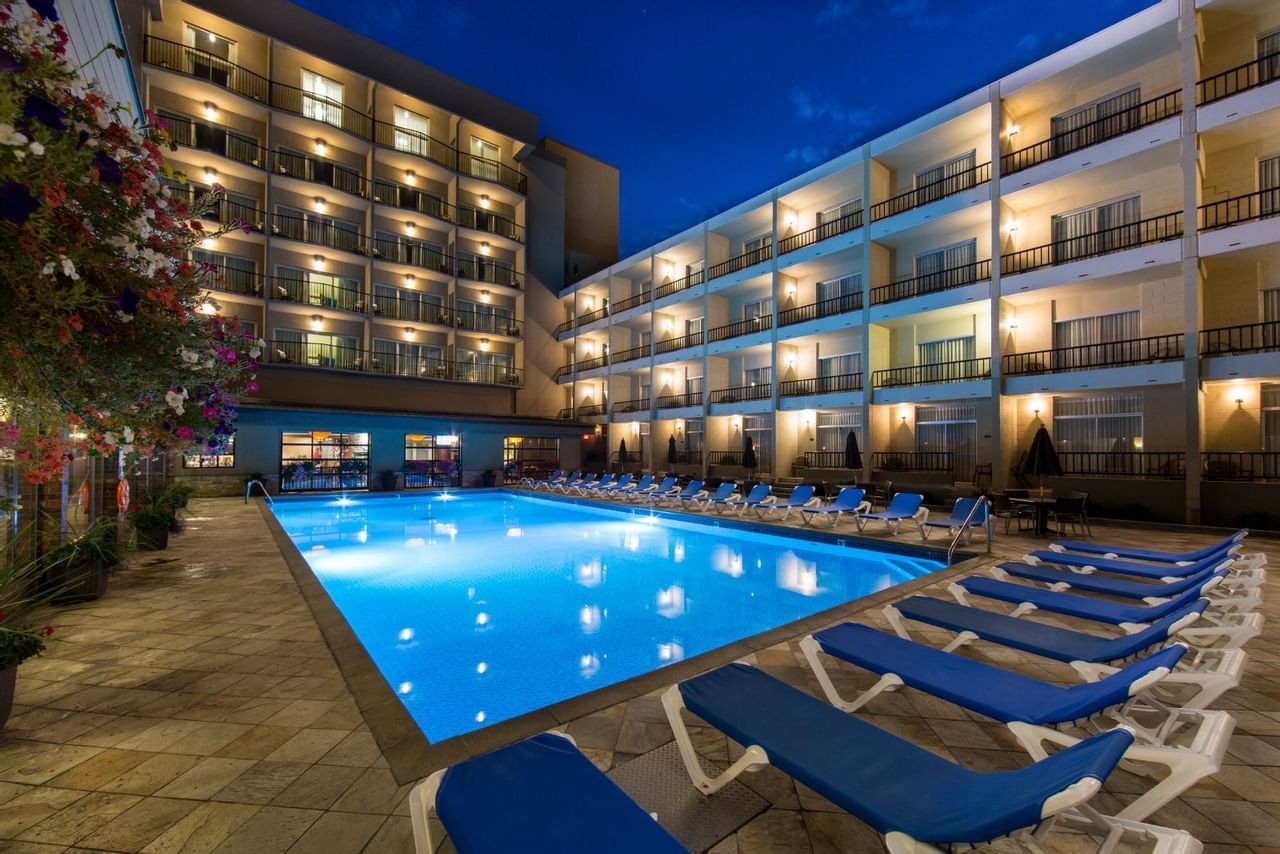 Stay Central at the Coast Capri Hotel
Located in Central City, Coast Capri Hotel Kelowna is the perfect option for anyone who wants to be in the thick of the action. This bustling part of Kelowna is home to inviting bars and restaurants. Our farmers' and crafters' market is a short distance away, too.
And you're only a few blocks from Bernard Avenue, the city's main shopping street. This, in turn, leads to the heart of downtown Okanagan Lake, lakeside parks, public art in the Cultural District, and much more.
At Coast Capri Hotel, you'll find that what many other hotels class as extras is standard. Free internet, free parking, pet-friendly suites and rooms, and use of a seasonally opened, heated pool — this centrally located hotel makes a stylish and comfortable home away from home.
Are you in town to explore our fantastic wine region? Use our Seasonal Guide to Visiting Kelowna's Wineries to discover what you can expect to see and do throughout the year.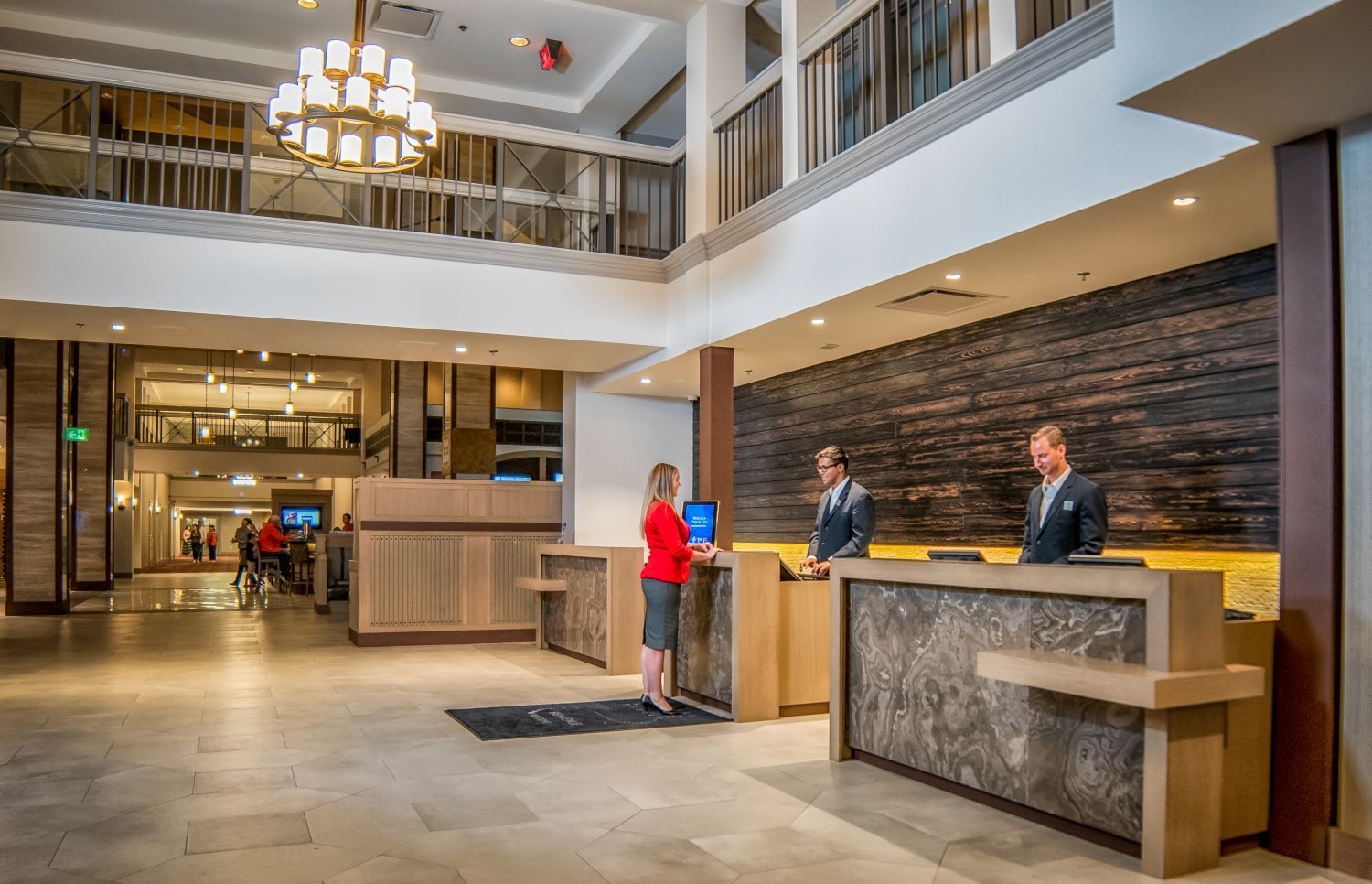 Find City Convenience at the Delta Hotel Kelowna
Another of Kelowna's premier lakeside hotels, the Delta Hotels by Marriott Grand Okanagan Resort, offers scenic luxury with all the conveniences of being downtown. This hotel overlooks Okanagan Lake, so expect picturesque water views framed by the mountains beyond. The Waterfront Park, Kelowna Boardwalk, and Tugboat Beach are on the hotel's doorstep, too, so you can head for a refreshing morning walk, a leisurely after-dinner stroll, or anything in between. Do you want recommendations for places to go and grab a drink? Check out our tips for the best places for drinks in Kelowna.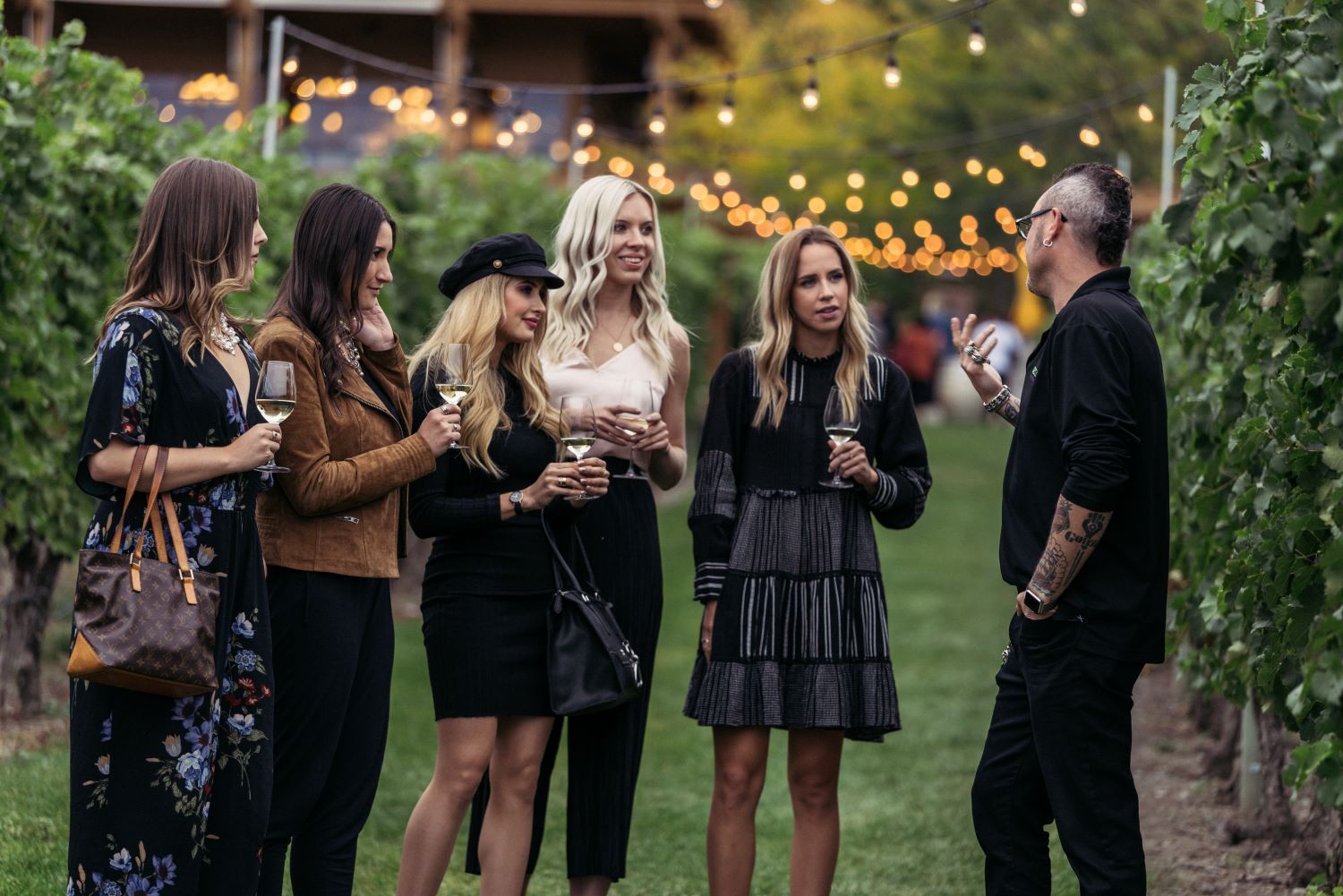 Explore Canada's Finest Wine Region with Wicked Wine Tours
For many visitors, a trip to Kelowna is the perfect opportunity to explore one of Canada's most extraordinary wine regions. At Wicked Wine Tours, our wine-tasting tours champion everything that makes the Okanagan Valley unique. We take you to the best local vineyards, many family-owned, where you can walk through the idyllic scenery, learn more about wine-making, and enjoy exquisite wine tastings.
If you have any questions about our half-day and full-day wine tours in Kelowna, please feel free to get in touch.